Spirit of Ganja: Ghost Train Haze
Sometimes you get down and need to be brought back up. We here at Newsweed are always sending positive vibes to our readers and would like to recommend a trio to help lift your spirits. Enjoy this combination the next time you are feeling down. 
For our choice of bud, we recommend the spookily named Ghost Train Haze. This Sativa dominant strain is a cross-breeding between Ghost OG and Nevil's Wreck bred by the legendary breeders' Rare Dankness.
With its strong Sativa effects, this strain will lift your spirits from the grave and allow the feelings of happiness to haunt your mind. Not only will you be happy as can be, but you also won't be walking around like a zombie as this supernatural strain will keep you focused and concentrated on whatever work needs to be done.
A Leafly user describes their experience on Ghost Train Haze by saying "When I smoke this, I really want to get up and go on adventures. I feel aware of my surroundings and can even focus very well. But, at the same time, feel very chill and carefree. Carefree is the best word to describe the feeling. You just feel ALIVE. You feel perfect. You'll want to stay in the great moments you have with this weed forever. The first day I smoked this stuff, the temperature felt serene. The wind blowing in my face was so refreshing. The music was on f*****g point, man. This is a very social, party-type strain. You'll definitely have a lot of fun with this one. Everyone needs to try it."
This spiritual strain has the surprisingly rare but dominant terpene Terpinolene, which brings a variety of smells that tend to lie on the fresh side. With Ghost Train Haze, the smell is reminiscent of citrus and peppers. Terpinolene has also been proven to be a great antibacterial and antifungal when put into an essential oil. 
Spirit of Music: Madvillainy 
Now that your spirits are lifted, you are gonna need an equally spiritual and happy album. There is no better place to turn to than the mischievous, psychedelic masterpiece of abstract hip-hop, Madvillainy by the duo Madvillain. Madvillain is a comic-book style collaboration between master lyricist and rapper MF DOOM (who I referenced in this TTT) and genius producer Madlib.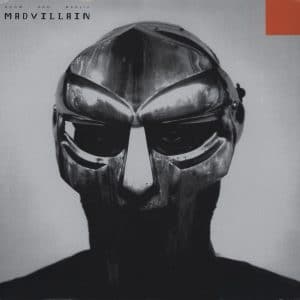 This album uses unique instrumentation and media samples combined with humorous, multisyllabic rhyme schemes to create fun, psychedelic hip-hop songs that will work as ear candy for your mind.
Take for example the incredibly unique 'Accordion', which features, you guessed it, an accordion, while DOOM spits complex, witty, braggadocious lines. Or to keep with your high, listen to the incredibly layered but incredibly fun 'America's Most Blunted', which features Madlib as Quasimoto throwing down some fantastic bars about ganja.
Let the hypnotic psychedelic tones of 'Figaro' soothe you into a fun, chill, and rhythmic vibe. You can express your supervillain spirit with the bouncy piano lead 'All Caps', which makes you feel like a total badass as DOOM tells you about his scheming. Lastly, you can close it out with the final track, the incredibly, musically dense, and lyrically insane 'Rhinestone Cowboy.'
Spirit of Nourishment: Troli Sour Brite Crawlers
Supervillains and ghostly spirits need their replenishment, so how about you give yourself some nourishment with some fruity, psychedelic, creepy crawlies. I'm talking Troli Sour Brite Crawlers.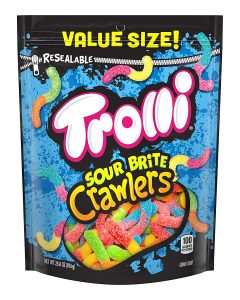 These colorful and sour gummy worms are not only cool-looking, but also deliciously sour and lip-smackingly chewy. With this incredible trio of snack, bud, and tunes you will be able to lift your spirits and save your day. Hop on the train, put on your evil mask, chow down on some candy, and you will be sure to have a good time.