Two words I would never put together are "lilac" and "diesel." While one connotes images of purple fields emitting perfumed whiffs of floral heaven, the other conveys a struck stop and the concomitant vapors of petrol. Yet, when combined into the marijuana strain, Lilac Diesel, they create a harmonious blend of aroma and buzz. Lilac Diesel was created by crossing multiple cross strains (Silver Lemon Haze X Forbidden Fruit) X (NY Cherry Pie X Citral Glue). 
The result is a highly pleasant aroma and surprisingly balanced high. If you are looking for a marijuana product that gives you both a cerebral flush and a full-body relaxation, look no further than Lilac Diesel. This is a strain that you can smoke at just about any time of the day because it is both energizing and relaxing. 
Perhaps the best part of smoking Lilac Diesel is the taste and the aroma. The sharp, chemical-like nature of the diesel component is smoothed out by the sweet, fruity overtones, creating a pleasant sensation on both the inhale and the exhale. This is because of the strong presence of terpenes such as terpinolene, myrcene, and linoline, which give it a complex and sophisticated aroma and flavor profile.  
In small amounts, creative tasks, like writing or playing music,  seem like a good fit. But if you smoke a lot, you may not want to do anything more than just chill, perhaps in an intimate manner. As one Allbud reviewer put it, "Great strain for making everything I do better. Great for sex……." 'Nuf said, my friend. 
Of course, befitting its balanced high, this pleasure-boat buzz needs some musical accompaniment, nothing too heavy, but nothing too poppy. For me, Men at Work's first album, "Business as Usual," fits the bill. What I love about this album is that it is at once playful and sophisticated. While the better-known hits like "Who Can It Be Now," "Down Under," and "Be Good Johnny" will get you up and moving with their catchy, dancy hooks, other songs are more introspective. One of my favorites is "I Can See it in Your Eyes," with its understated guitar work. slightly funky bass line, and echoey vocals that underpinned by a new wave feel.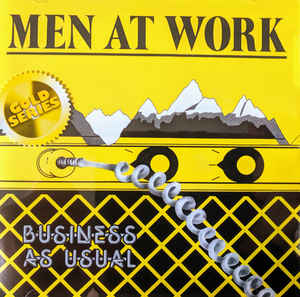 All of the different influences, including pop, ska, and jazz come together, much like Lilac Diesel, in a harmonious blend. A comment from Classic Album Review captures the ethos of the album perfectly: "The resultant effect was a message that was simultaneously entertaining, a bit humorous, and deeply philosophical. The band also added other sonic elements, such as the phased guitar sounds and just the right infusion of saxophone by Greg Ham to give them an elemental edge over other pop-oriented new wave groups of the day." 
And as you embark on the balance pleasure cruise, you are going to need a tasty treat to round out the experience. (You will alos be stoned, so will likely have the munchies, may I point out.) And nothing is better than Crunch n' Munch Buttery Toffee.
First of all, can you get any better of a name for a weed snack than a product that has the words "crunch" and "munch" in its name? I mean really, it just begs to be compulsively eaten, doesn't it? Secondly, it is downright delicious! With whole-grain popcorn coated in a sweet candy glaze and tossed with roasted peanuts, it delivers an unparalleled snacking experience. Also, the crunchy aspect is a kinesthetically cool experience and adds to the overall vibe of the snackification.  (Yep, it's a word now.) And, there are caramel, cookies and cream, brownie crunch, and birthday cake flavors to accommodate a wide range of palettes.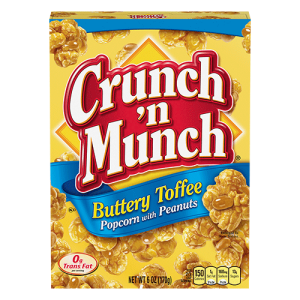 So go forth my friend: toke, smoke, crunch, munch, and listen to the magic. You won't be disappointed. 
---
At Newsweed.com, we adhere to three simple principles: truth, balance, and relatability. Our articles, podcasts, and videos strive to present content in an accurate, fair, yet compelling and timely manner. We avoid pushing personal or ideological agendas because our only agenda is creating quality content for our audience, whom we are here to serve. That is why our motto is   "Rolling with the times, straining for the truth." 
Your opinion matters. Please share your thoughts in our survey so that Newsweed can better serve you.
Charles Bukowski, the Los Angeles beat poet that captured the depravity of American urban life  once said, "There is something about writing poetry that brings a man close to the cliff's edge." Newsweed is proud to stand in solidarity and offer you a chance to get close to the cliff's edge with our first Power of Poetry Contest. Are you a budding bard, a versatile versifier, a rhyming regaler? Do you march to the beat of iambic pentameter, or flow like a river with free verse? If so, here's your opportunity to put your mad poetic chops to the test. Enter our poetry contest for bragging rights and an opportunity to win some cash!