As a kid from the 70s, we had a plethora of high-octane, sugar-laden cereals to chose from.
Fruity Pebbles, Sugar-Pops
(no subtlety there),
Count-Chocula, Cocoa Puffs
, on and on they went down the cereal aisle of the grocery store, a riot of color and sucrose. But, there was one that was my favorite:
Lucky Charms
.
And let's be honest, it was those delicious, miniature, hardened marshmallow bits that made the day, turning your cereal milk bath into a multi-colored extravaganza (in the mind of an 8-year-old–okay, I still ate them as a teenager, don't judge me). Now, as an adult, you put away such childish things; well, no you don't have to. Because thanks to Exotic Genetix breeders, we can now indulge in Funky Charms.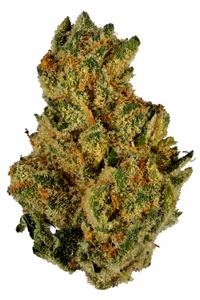 Funky Charms strain
Source: hytiva.comA cross between Grease Monkey and Rainbow Chip (two unlikely parents from the 60s?). Funky Charms is a potent hybrid known for having a sweet, mint-citrus flavor while leaving a spicy-sage aftertaste. (Except if eaten raw in milk, then it taste, funky, and not in a good way.)
As far as effects go, it's a hybrid, so expect to feel simultaneously uplifted and happy, yet chill and relaxed. The dominant terpenes, Beta Caryophyllene and Alpha Humulene, are known to help with inflammation or pain, making Funky Charms a favorite for medical marijuana users.
And in keeping with the cereal theme, I'm going to recommend the album Under the Pink, by Tori Amos, which features ther song, wait for it . . . Cornflake Girl. (I don't want to spoon-feed you). This oldie but goodie is actually quite a beautiful album, even evocative at times. Rolling Stone magazine writes of Amos on Under the Pink: "She is armed with an attention-grabbing mezzo-soprano and lyrics that can kill with a turn of phrase. And Amos is still unsatisfied. God, parents, boyfriends, girlfriends, herself: No one escapes judgment." 
One of the best tracks, and certainly the one that got the most airplay, is Cornflake Girl. This is song is a little hybrid genius, lightly waxing philosophical while giving out a whimsical, personal vibe. Sputnik music says, "the guitar melody and Tori's accurate, but adventurous piano playing radiates a sing-a-long feeling right from the first seconds and marches on with same energy and hook for the rest of the song. It's a standout track, for sure, as you'll probably be humming it after the finished album length."
As someone who has hummed that song, I assure you, they are not kidding. Really, if you don't take this album too seriously (or even if you do), you will likely enjoy it immensely, especially if you love piano combined with an at once plaintive and lilting voice and an often squeaky, sometimes tortured and funky guitar counterpoint.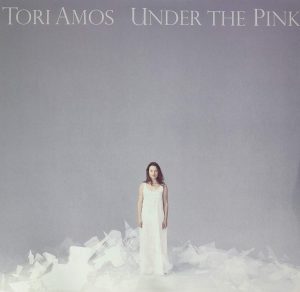 Alright, time to feed your belly. And since you've gone this far with the cereal theme–yeah, you guessed it: Lucky Charms. The best news, according to bestproducts.com, is  "you can get the new Lucky Charms Galactic cereal. It's made with the same cereal pieces and eight marshmallow shapes in the typical box, but it also features three new magic charms that have 'special powers.' There are two planet marshmallows and a rocketship shape to blast through your bowl." Now honestly, tell me this isn't the perfect accompaniment to Funky Charms! Go on . . . you can't do it, because it is the perfect combination!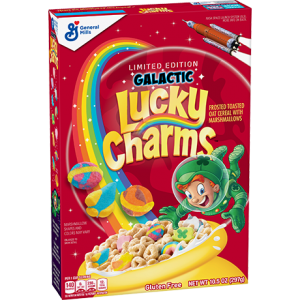 So there you have it, my friend. Funky Charms, Amos, and Lucky Charms. You've just been set up for morning, afternoon, or evening (your choice) of retro pleasure. So get your proverbial ducks, or mini-marshmallows, and buds in a row. You'll be glad you did.