The expansion of the psychedelics financial market may be equivalent to the expansion of consciousness afforded by the psychedelic experience. With multiple companies creating hundreds of potentially patentable pipelines of efficacious treatments for mental-health issues ranging from anxiety and Major Depressive Disorder (MDD) to PTSD and eating disorders, the future of psychedelics applications and resulting economic opportunities is nearly limitless.
In fact, a recent report estimates the "U.S. Psychedelic Drugs Market is forecasted to grow at 16.3%" and according to Motley Fool, "analysts from ResearchAndMarkets project that the psychedelic drug market could grow to a value of close to $11 billion by 2027 from about $5 billion in 2020, marking a compound annual growth rate of more than 12%."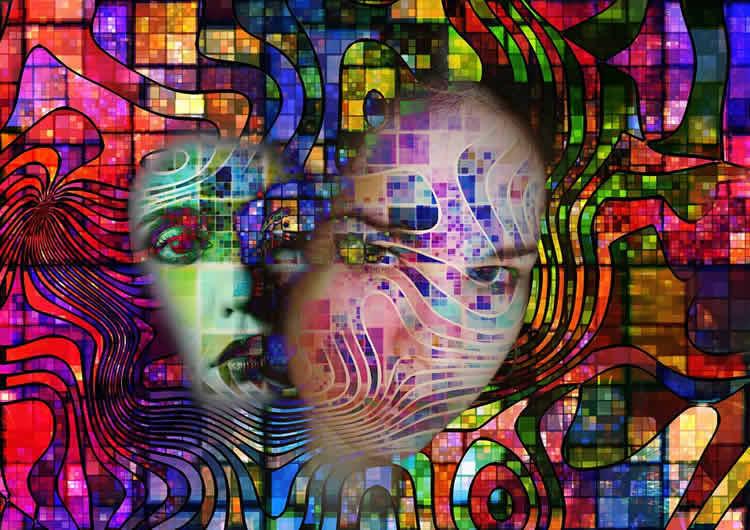 Treatment-resistant depression, in particular, offers both humanitarian and economic opportunities. Because a significant proportion of people do not respond to traditional psychopharmacological approaches to depression (SSRIs/SNRIs) or quit taking these medications due to negative side-effect profiles, "drugs like psilocybin and MDMA, could seize $10 billion in annual sales by targeting the treatment-resistant depression subcategory," says Bryan Roth, a pharmacologist at the University of North Carolina at Chapel Hill.
There are several factors precipitating this growth potential. First, we have a growing mental health crisis here in America as well as worldwide. Whether it's treatment-resistant depression, addiction, anxiety, obsessive-compulsive disorder (OCD), Attention-Deficit Hyperactivity Disorder (ADHD). Bipolar Disorder (BP), Post-Traumatic Stress Disorder, or Schizophrenia, we mental-health issues exact an incredible toll, not just psychically and physically, but socially and economically. 
One of the most drastic examples of the cost to society centers around suicide. President Dr. Alberto Trimboli of the World Federation for Mental Health states, "Suicide is a global public health problem that deserves the attention of all the actors in the field of mental health, including scientific and professional organizations, organizations for mental health users and their families, and universities." It is a particularly acute issue in the United States. Consider these grim statistics by the Centers for Disease Control:
Suicide was the tenth leading cause of death overall in the United States, claiming the lives of over 47,500 people.

Suicide was the second leading cause of death among individuals between the ages of 10 and 34, and the fourth leading cause of death among individuals between the ages of 35 and 44.

There were nearly two and a half times as many suicides (47,511) in the United States as there were homicides (19,141).
 And although a recent report indicates that suicide by veterans has dropped, especially for those who received help from a VA facility, on average nearly 18 veterans take their lives every single day in the United States. Altogether, it is estimated "there's a death by suicide every 40 seconds" in the United States. 
But even individuals who do not choose suicide are suffering, and this takes an enormous toll not only on a personal level, but extends into family systems and society as a whole, especially when depression is "early-onset," meaning it starts in childhood, adolescence, or young adulthood. Research is showing that "Early-onset MDD is found to predict difficulties in subsequent role transitions, including low educational attainment, high risk of teen child-bearing, marital disruption, and unstable employment. Among people with specific social and productive roles, MDD is found to predict significant decrements in role functioning (e.g., low marital quality, low work performance, low earnings)."
All of these factors, especially low-educational attainment, and teen-child bearing, are predictive of lifetime poverty, violence, crime, and incarceration. So this is not merely a mental health issue.
There are also widespread impacts due to people missing work due to unresolved mental health issues. The Office for National Statistic's (ONS's) Labour Force Survey has found that that 17.5 million working days were lost in 2018-19 "due to mental health-related sickness absence." And this data is likely an under-representation of the scope of the real problem because many people do not discuss mental health challenges with their employers. Regardless, the cumulative effects of these challenges ripple through our entire economy, as indicated in the following finding:
In an analysis of economic and demographic data from 2008 to 2014, the researchers found that a single extra poor mental health day in a month was associated with a 1.84 percent drop in the per capita real income growth rate, resulting in $53 billion less total income each year, said Stephan Goetz, professor of agricultural and regional economics, Penn State, and director of the Northeast Regional Center for Rural Development.
As a result of this unprecedented need for a massive mental-health intervention, there is a growing moral imperative to finally do something about it. Bestselling author, podcast host, and staunch psychedelics advocate Tim Ferriss puts it this way: "I view the next five years as an absolutely golden window. There's an opportunity to use relatively small amounts of money to have billions of dollars of impact and to affect millions of lives," he says. "There just aren't that many opportunities that are so dramatically obvious."
Intimately linked with this moral imperative is the growing trend of acceptance of psychedelics by a large swath of America Society. In tandem with increasing recreational use of psychedelics, author Don Lattin argues, "There's a new openness to considering the medically beneficial use of (psychedelic drugs). Universities and medical centers are now open to sponsoring this research. Major medical centers are giving the stamp of approval for this research." 
In addition to several medical trials using psilocybin and LSD, the US Food and Drug Administration (FDA) recently approved esketamine, a molecular mirror image of ketamine, and MDMA is on pace to be approved by the end of 2021. The US federal government is also starting to play more of a pivotal research role than they have in the past.
The Defense Advanced Research Projects Agency (DARPA), a research and development agency of the United States Department of Defense responsible for the development of emerging technologies for use by the military, is in the early stages of Focused Pharma, "a program that seeks to revolutionize mental healthcare by developing completely new psychotherapeutic drugs to quickly remedy prevalent neuropsychiatric conditions such as post-traumatic stress, depression, anxiety, and substance abuse" as reported on their Defense Media Network page. 
Dr. Tristan McClure-Begley, the DARPA program manager, stated, "Focused Pharma will work to develop fast-acting drugs that have lasting impact, going beyond treating the symptoms of mental illness to tackle its underlying neurochemical roots." 
This $27 million, 4- year project has a specific aim of creating psychedelic-based therapeutics, ironically, without the overall, hallucinogenic state associated with the traditional psychedelic experience. Focused Pharma is headed up by Dr. Bryan Roth, a professor of pharmacology at the University of North Carolina School of Medicine, who proffers, "Right now there is no real evidence that the psychedelic effect per se is essential or even necessary for the potential antidepressant effects of drugs like psilocybin."
Roth believes an approach without the actual psychedelic experience (ie. "tripping) is the future of psychedelic pharmaceuticals, pointing out "Such an approach could be a potential game-changer in terms of treating mental illness. If we succeed in creating drugs which rapidly diminish the symptoms of depression, anxiety, and substance abuse without the hallucinatory actions of drugs like psilocybin, that would be revolutionary." Entrepreneur and Psychedelic Medicines for Mental Health Group leader Dick Simon agrees, arguing, "Consciousness is not the key here. For purely medical use, there is a tremendous amount of data and traction for expanding use, which is where I'm focused." 
But not everybody is on board with the "no-trip" treatment approach. Robin Carhart-Harris, the head of the Center for Psychedelic Research at Imperial College London, states, "You can't break these components down and have one without the other." Part of Cahart-Harris' argument rest on the notion that it is the psychological and emotional self-awareness created during a psychedelic trip that creates a therapeutic transformation. As Cahrat-Harris points out, "A lot of the healing effect in psychedelic therapy is done through the talking that happens afterward, the talking, the sharing, the learning, the ability to be self-aware and make conscious decisions about changing our life. 
However, no matter where most people stand on the need for the full "trip" effects, there does seem to be broad agreement that psychedelic-based medication should be used in conjunction with some type of professionally-guided therapy, a practice known as psychedelic-assisted therapy. Christian Angermayer, Chairman of Atai Life Sciences Inc, a company with multiple psychedelics-based therapeutic pipelines, offers the following perspective: "We want to bring it back to the legal realm, but in the shamanistic setting of today, and that is with a therapist. We want to make it legal, but solely for doctors or psychotherapists in a clinical setting." 
And financially, it doesn't seem to matter the final direction of this new wave of psychedelic pharmaceuticals, at least for now while everything is in flux in the market. The key to market investment might just be a long-term investment approach. As Brad Burge of the Multidisciplinary Association for Psychedelic Studies, stresses, "Within ten years, we are likely to have multiple psychedelic-assisted therapies approved in the US, Europe, and in many countries around the world for the treatment of various mental health conditions."
And there are some heavy hitters, all contending for their slice of the psychedelic pie market, including startups such as Cybin, Compass, and Mind Med, along with the well-established pharmaceutical giants, such as AbbVie Inc. (NYSE: ABBV), Bristol-Myers Squibb Company (NYSE: BMY), and Abbott Laboratories (NYSE: ABT).
Either way, market opportunities abound for both beginners and experienced investors.