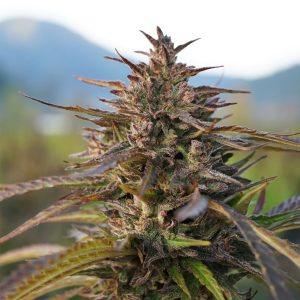 Every once in a while, you just need to chill. No paranoia, no flights of fancy, no euphoric mountains, just calmness and serenity. That's when you need
Sour Space Candy
. This CBD dominant strain, with very little THC, is just the ticket if you need to wind down or catch some z's, without actually intoxicating yourself. Created by Oregon CBD, Sour Space Candy is a CBD-dominant strain that crosses Sour Tsunami with Early Resin Berry. With dense, sticky buds that boast hues of purple and deep green adorned with orangey hairs, and a fruity, sour aroma, this CBD treat will relax your entire body and mind. 
Bursting with limonene, Sour Space Candy may help you with heartburn and gastric reflux. So if you've had a difficult day, at work, if you feel like your thoughts just won't take a holiday, then pack a pungent bowl of Sour Space Candy, and relief is on its way!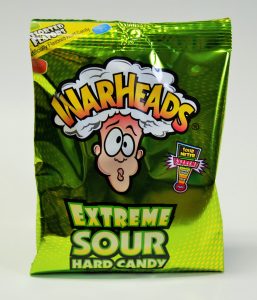 And while you're treating your body and mind, you might as well give your mouth something to write home about. (that would be a pretty good trick if your mouth could write, anyway.) And as long as we're doing the sour thing, we might as well continue with that theme. So, get your hands, and mouth, on Warheads Extreme Sour Hard Candy. With five mouth-puckering flavors (apple, black cherry, blue raspberry, lemon, and watermelon), Warheads will keep your taste buds tantalized with tangy deliciousness. And as an added bonus, these sour bombs will keep your cotton-mouth in check, should that be a problem.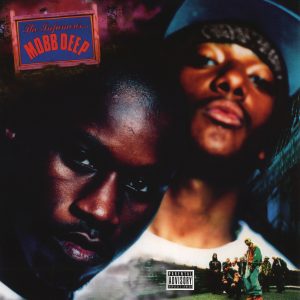 For our album of choice, we have the 1995 classic hip-hop album The Infamous by rap duo Mobb Deep. This classic east coast boom bap record creates a chill vibe with subtle jazz-rap elements to get you in a head-bobbing groove. This album contains the classic hood anthem 'Shook Ones, Part II' creating a chilled-out urban atmosphere with its subtle keyboard stabs and thumping low-end bass and drums. The track "Temperature's Rising" features the smooth voice of Crystal Johnson creating a jazzy contrast with the flows from Prodigy and Havoc.
Another stand-out track is the song "Q.U. – Hectic" which goes full force. jazz-rap with its New York city style saxophone sample that cuts through the deep low-end mix of the song. This album also connects with the conscious person within all of us by describing inner-city violence and racial injustices but with a laid-back vibe that helps us break down barriers and understand one another.
---
At Newsweed.com, we adhere to three simple principles: truth, balance, and relatability. Our articles, podcasts, and videos strive to present content in an accurate, fair, yet compelling and timely manner. We avoid pushing personal or ideological agendas because our only agenda is creating quality content for our audience, whom we are here to serve. That is why our motto is "Rolling with the times, straining for the truth." 
Your opinion matters. Please share your thoughts in our survey so that Newsweed can better serve you.
Charles Bukowski, the Los Angeles beat poet that captured the depravity of American urban life once said, "There is something about writing poetry that brings a man close to the cliff's edge." Newsweed is proud to stand in solidarity and offer you a chance to get close to the cliff's edge with our first Power of Poetry Contest. Are you a budding bard, a versatile versifier, a rhyming regaler? Do you march to the beat of iambic pentameter, or flow like a river with free verse? If so, here's your opportunity to put your mad poetic chops to the test. Enter our poetry contest for bragging rights and an opportunity to win some cash!