As we get further into the summer of 2021 we are starting to feel the heat of modern life burning our souls, so why don't we turn back the clock with a retro 90's party jam and chill out like it's 1999?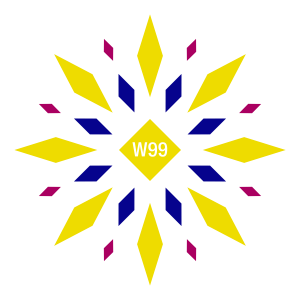 To kick off our summer chillout trifecta is a hybrid strain known by the name White 99. This summery bud is a cross between the Sativa dominant Cinderella 99 and the Indica dominant The White. This fresh and bright bud brings overwhelming feelings of joy and euphoria while giving you a nice relaxing body high.
A Leafly user writes "I got a 21% THCA White 99 OZ and my god do I get shlumped off this strain. One of my favorite strains. My friends and I will assemble the blunt forces and take a couple blizzys to the dome and I just get soooooo shlumped. Not a worry in the world. No anxiety. No depression. Just goofy times and good vibes" ensuring that this is the essential summer strain for your stoner friends to smoke at the pool.
To complement its uplifting feelings, the taste and smell of White 99 is citrusy and fresh. As the description reads "White 99 tastes fresh and bright, like tart oranges mixed with lemons and kush." Overall this is the perfect chilled-out party strain.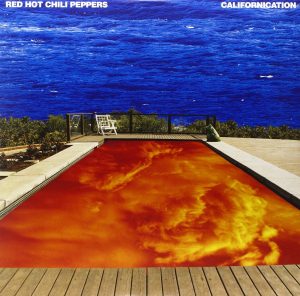 Of course, while you are hanging by the pool you're gonna need some fun summer tunes to chill out to, and what could be better than the 1999 party album Californication by Alternative Funk Rock band Red Hot Chilli Peppers. The album starts with the energetic and rocked-out 'Around the World' which switches up between pumped-up verses and a laid-back singable chorus. This energy is continued on the following track 'Parallel Universe' which keeps the rock train rolling and with the pot you just smoked, you might feel like you have smoked yourself into your own Parallel Universe.
However, this album isn't just hard-hitting bangers because this album also works well with the hybrid nature of White 99 by providing some chilled-out songs as well. For example, everyone knows the classic and introspective 'Scar Tissue' which is perfect for sitting underneath some shade by the water and bobbing your head as you enjoy your high.
Gather all your friends together and sing your hearts out to the anthemic 'Otherside.' As the party winds down you can always play the thoughtful song 'Californication and wax poetic about the state of Hollywood and the media with your more intellectually conscious friends. Or maybe you're too high for that and in that case, just put on the fun banger 'Emit Remmus' which is just the phrase "Summer Time" backwards. (Woah trippy dude).
Overall this album is just the auditory equivalent of a good time, fun jams, and great songs to sing along to. The perfect album to put on for your stoned friends at your next summer get-together.
Every party needs a good snack and there isn't a better summer party snack better than the fresh and healthy trio of Carrots, Celery, and Ranch. This summertime classic gives you many different variations. You can eat both the celery and the carrots by themselves but you can also dip them in the ranch adding a creamy and zingy flavor to the vegetable party. (Yes, I know this is a startling deep observation, dude!)
It's easy to get into unhealthy eating habits when you're stoned but this classic combo provides flavor without ruining your health. An awesome combination of creamy, sour, and crunchy that will keep you satisfied during your summer ragers. Light up your joints, play some funky tunes and eat some fresh snacks to kick off your summer right.
---
At Newsweed.com, we adhere to three simple principles: truth, balance, and relatability. Our articles, podcasts, and videos strive to present content in an accurate, fair, yet compelling and timely manner. We avoid pushing personal or ideological agendas because our only agenda is creating quality content for our audience, whom we are here to serve. That is why our motto is "Rolling with the times, straining for the truth." 
Your opinion matters. Please share your thoughts in our survey so that Newsweed can better serve you.
Charles Bukowski, the Los Angeles beat poet that captured the depravity of American urban life once said, "There is something about writing poetry that brings a man close to the cliff's edge." Newsweed is proud to stand in solidarity and offer you a chance to get close to the cliff's edge with our first Power of Poetry Contest. Are you a budding bard, a versatile versifier, a rhyming regaler? Do you march to the beat of iambic pentameter, or flow like a river with free verse? If so, here's your opportunity to put your mad poetic chops to the test. Enter our poetry contest for bragging rights and an opportunity to win some cash!