The world in general, and the United States in particular, are facing extreme, complex, and chronic challenges, if not crises, and the U.S. federal government should be on the front line in combatting these challenges. That is the philosophical underpinning of President Joe Biden's discretionary spending proposal for FY 2022 . As a recent MSM article puts it: "The request is a declaration of Biden's belief that expanding, not shrinking, the federal government is key to economic growth and prosperity by directing government dollars toward some of the country's biggest problems, including poverty and a warming climate."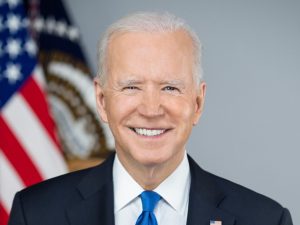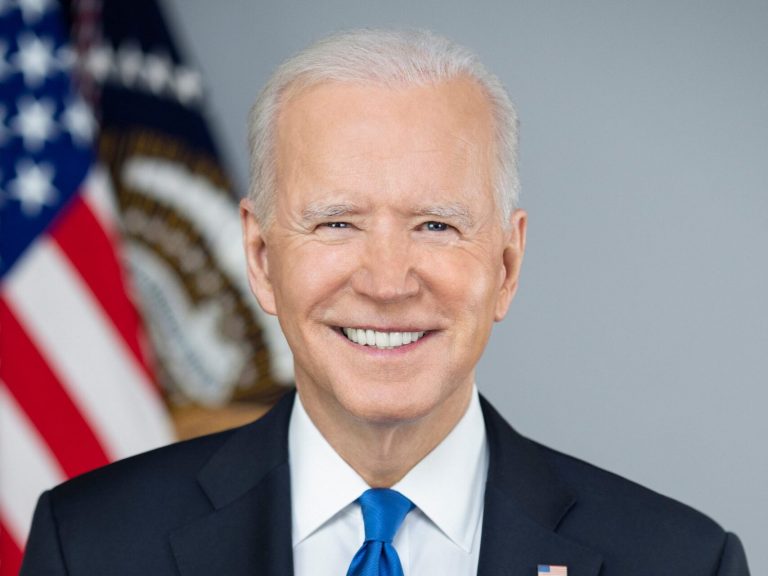 According to NPR, the $1.52 trillion dollar spending proposal will "…increase overall spending on discretionary programs by $118 billion, or 8.4% above last year's levels. The ambitious proposal, largely supported by most Democrats in the U.S. House and Senate and generally opposed by their Republican counterparts, seeks to increase funding and make changes to education, healthcare, national defense, immigration, the environment, and civil rights, as well as transportation and taxation.
Education Spending
At a price tag of $102.8 billion, education spending would increase 40.8% over FY 2021 and includes $36.5 billion allocated high-poverty schools. This measure is aimed at reducing and eventually eliminating the funding disparities between wealthier schools and those that serve students in poverty. This massive spending increase represents the "largest year-over-year increase to the Title I program since its inception under president Lyndon B. Johnson," according to the Washington times. With an nod towards inclusiveness, the proposal allocates $15.5 billion to students with disabilities through early child care and Head Start preschool programs, an increase of 12.9 billion dollars from the Trump administration.
There is also an effort to address the spiraling cost of college education and its disproportionate burden on low-income families by increasing Pell grants an additional $400 per student, with the eventual goal of doubling the grant amount, which currently has a maximum of $6,495. This would mean Pell grant recipients could eventually receive more $25,000 in free financial aid over the course of 4 years of college.
With the college graduate owing an average $37,000 in loan debt, this effort would go a long way to offset the associated financial burdens. However, with the current U.S. student loan debt estimated at $1.53 trillion, taxpayers may wonder how this issue would be achieved in any long-term fashion without imposing taxes on the middle class, the very people seeking relief from college debt.
Healthcare Spending
President Biden's plan would also increase healthcare spending, allocating nearly $6.5 billion towards finding cures for diabetes, cancer, and Alzheimer's. Led by the Advanced Research Projects Agency the plan would build on the American Rescue Plan Act of 2021, with the objective to "support core public health capacity improvements in States and Territories, modernize public health data collection nationwide, train new epidemiologists and other public health experts, and build international capacity to detect, prepare for, and respond to emerging global threats."
The Biden administration is also making efforts to end the scourge of opioid addiction, allotting $10.7 billion to "support research, prevention, treatment, and recovery support services, with targeted investments to support populations with unique needs, including Native Americans, older Americans, and rural populations." At the center of this spending is the Center for Disease Control (CDC), which will receive $8.7 billion dollars to, in the words of Biden's proposal, "restore capacity at the world's preeminent public health agency."
Additionally, NPR reports that Biden's spending also attempts to curb gun violence, which is seen by this administration as a serious and pervasive public health issue. Biden specifically cites statistics to bolster his argument, pointing out that "40,000 people die as a result of firearm injuries in the United States every year, while homicide is the third leading cause of death for people ages 10-24," further emphasizing the disproportionate impact on communities of color, "as Black men make up six percent of the population but over 50 percent of gun homicide victims."
Moreover, the budget calls for a $232 million increase at the Justice Department to address this gun violence.  The proposal also seemingly addresses the plight of military veterans, and as cited by the Wall Street Journal, pledges an 8.5% increase in spending with "targeted funding for suicide prevention, mental-health care and aid for homeless veterans," additionally providing "a $2.2 billion increase in funding for the Indian Health Service." All told, Biden and his fellow Democrats are prepared to invest nearly $20 billion dollars to address these pressing health issues.
Defense Spending
Ringing in at $753 billion, defense spending proposals represent a modest 1.7% increase over FY 2021 The President also wants to fund our capacity to deter China. According to the Wall Street Journal, Biden seeks to increase spending on "defense technology research and improving long-range missile capabilities . . . along with modernizing nuclear weapons systems and an increased focus on threats like infectious diseases and the effects of climate change." And although spending has not been cut by the administration, Republicans are pushing back, claiming the proposal amounts to a cut when factoring in inflation.
Republican Senator Jim Inhofe, the ranking member of the Senate Armed Services Committee, is leading the resistance, stating: "Together we will push back against the Biden administration's insufficient topline defense proposal so we can continue to ensure that our service members have the training, resources, and equipment they need to complete the mission and return home safely – not to mention support for their families."
Ironically, liberals have also attacked Biden's military spending. Erica Fein, advocacy director for Win Without War, a progressive advocacy organization, labels Biden's proposal "unconscionable" and recommends the administration "cut back Pentagon spending to at least" the levels set under Barack Obama."
Immigration Spending
Perhaps no other issue reveals the political fault lines in the United States like immigration policy. In an overt effort to rebrand international perception regarding attitudes towards both immigration and immigrants, the Biden administration has shifted the focus of its predecessor's way from enforcement towards a more humanitarian approach. Not only does it eliminate funding for a border wall, the administration sets a goal of "resettling up to 125,000 refugees in 2022, up from former President Donald Trump's cap of 15,000," according to the Wall Street journal. Moreover, Biden has proposed the program Aid for Central American countries, aimed at curbing migration.
The program would see an initial investment of $861 million, but Biden has also requested $10 billion in humanitarian assistance to "support vulnerable people abroad, including refugees and conflict victims." The idea behind the assistance is to combat poverty, corruption, and crime, which Biden and the Democrats cite as the primary drivers of immigration. And in an effort to reduce the backlog of immigrants claiming asylum, Biden proposes "100 new immigration judges, including support personnel, as well as other efficiency measures," though what those measure are remain unclear at this point.
As expected, these proposals and measures are not without vociferous detractors. As Robert Robb, columnist for the newspaper the Arizona Republic points out: "What is sad, and frustrating, is that what creates improving material well-being is known: the rule of law and a market economy that is not overregulated or taxed. What is unknown is how to create and establish those conditions where they do not exist." Indeed, there is a rich and documented history of how corrupt governments and drug cartels, often working hand in hand, have seized monies intended for its poorest citizens and used them to line their collective pockets.
The author Graham Hancock of the book Lords of Poverty: The Power, Prestige and Corruption of the International Aid Business has written extensively about this issue of corruption, explaining: "There is little evidence to prove that the poor of the Third World have actually benefited."  And Biden will have to answer about his own dubious background while serving in the Obama Administration. Biden led the charge in the program "Strategy to Plan Colombia" which by multiple measures ended disastrously.
As the progressive publication Counterpunch points out, "nearly half of the $750 million allocated to the Strategy the first year was channeled to the opaque 'Central America Regional Security Initiative,' which, among other things, channeled support to state security forces implicated in human rights abuses such as the violent repression of protests and the killing of activists. However, Roberta Jacobson, Biden's senior official for southwest border affairs has countered that the administration has set goalposts to mitigate the dissolution of foreign aid through corruption. These goalposts "include transparent accounting and proof of good governance, such as fair elections and respect for human rights" according to Jacobson.
Climate/The Environment Spending
It should come as no surprise the President will bring the environment in general, and climate change, back into sharp public and political focus. NPR points out that "spending would go up at nearly every agency and include $1.7 billion to retrofit homes, schools and federal buildings. The EPA would see its budget rise 21.3%" including "$1.4 billion for environmental justice initiatives, the largest direct investment in history, according to the Office of Management and Budget."
Furthermore, the WSJ adds that "the proposal would reboot the New Deal-era Civilian Conservation Corps with the goal of conserving 30% of U.S. land and waters by 2030" as well as supporting "the goal of creating 250,000 jobs to remediate abandoned mines and oil and gas wells."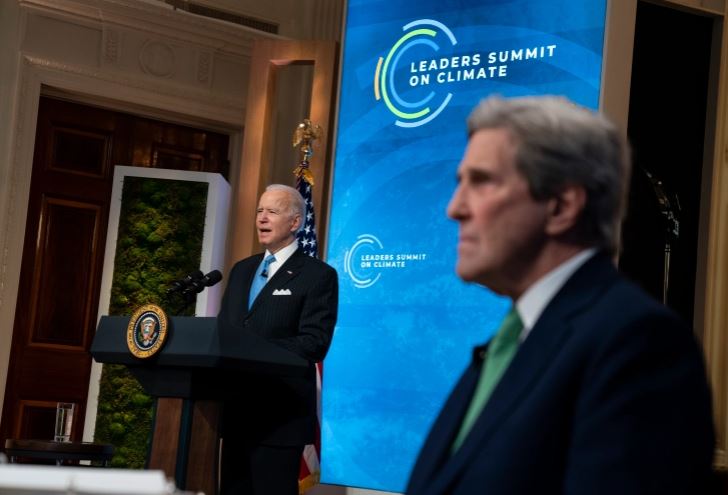 In line with the Democratic Party's spotlight on inclusiveness, special envoy John Kerry, who participated in virtual the Leaders Summit on Climate, spoke of "environmental justice, equity and fairness." Kerry characterized the Biden administration's optimism by adding, "We're going to make our economies hum…to reach out for the better future that we want to leave future generations." Specifically, Biden wants to allocate about $500 billion on programs such as increasing electric vehicle production and building climate-resilient roads and bridges.
Other Spending
In a move that is sure to rile conservatives and libertarians alike, Biden has proposed to bolster the IRS by $1.12 billion, a 10.4% increase. And the beleaguered Amtrak, run by National Railroad Passenger Corporation, will receive $2.7 billion to "provide improvement and expansion on the Northeast Corridor and throughout the Nation's passenger rail," according to terms of the Biden proposal.
Struggles Ahead
Although Democrats have the votes necessary to move the proposal forward in the House of Representatives, they will undoubtedly run into stiff opposition in the Senate. Under traditional Senate rules, a legislative bill requires 60 votes, something unlikely to happen in an evenly divided Senate, especially in hyper-partisan times.
To address these obstacles, Democrats will likely make use of the reconciliation process, which allows passage through a simple majority and does away with the ultimate legislation-defeating weapon: the filibuster. This would potentially lead to a 50-50 tie, which would undoubtedly be settled in the favor of Democrats by Vice President Kamala Harris, so there is hope for Biden and the Democrats. But if the recent $1.9 trillion coronavirus relief bill, which passed without the need for the intercession of Vice President Harris, is any indicator, this discretionary spending package may well be on its way for President Biden to sign very soon.