Peyote Cookies 
In October 1965, the Beatles released the smash single, "Day Tripper." Flash forward to 2021, and marijuana users can now do their own day tripping thanks to the potent strain Peyote Cookies. Forged from the crossing of Peyote Purple with Cookies Kush, Peyote Cookies is an indica-dominant strain that delivers a psychic wallop. Packed with a 20+% THC level, this is not a strain for beginners, and even experienced tokers might find the high a bit much, so proceed with caution my friends.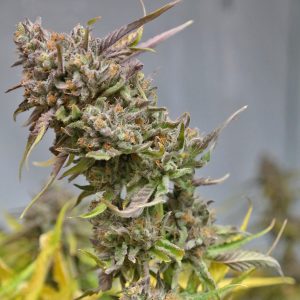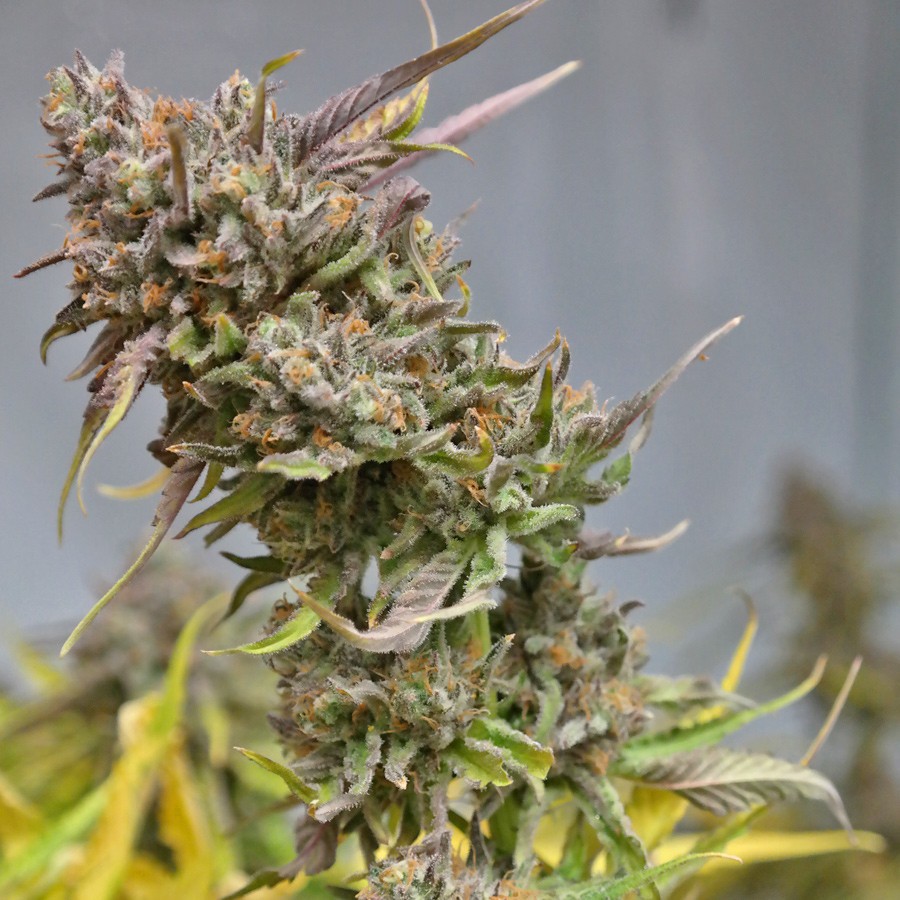 Despite being very indica-dominant, this highly energizing strain has a sativa-like feel, and produces a visual euphoria that borders on a hallucinatory haze which envelops your mind and body, and produces sensory aberrations. As one Leafly user put it:
"Incredibly hallucinogenic as I was falling asleep, I had an experience where all of the sounds in my environment (fan, TV, running water) started to come together and it was as if I could feel the vibrations. Following that my mind went through a bunch of positive memories from the past and my body felt like it was just bursting with positive energy. This is completely unlike anything I've ever experienced and while I wouldn't use it every night (all of these hallucinations kept me up for a bit), I will definitely enjoy this one on occasion where I want to do some spiritual searching."
So if you are going to twist up some peyote cookies for an afternoon excursion and you tend to get a little anxious from smoking marijuana, I sincerely recommend having a stash of quality CBD around to attenuate the potentially accompanying paranoia. 
Music for Peyote Cookies: Codename Dustsucker
Now that you got your day trip going, you will need some trippy music to fill that ever-expanding headspace. And while Pink Floyd is a standard that will never let you down, let's get a little more contemporary, but still-so-spacy with the album "Codename: Dustsucker, by Bark Psychosis." With "Codename Dustsucker," this English post-rock band has forged into new territory.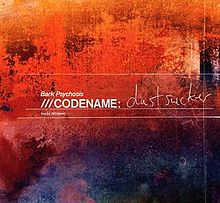 This is a percussion-centric album, creating a tapestry that weaves elements of space, silence, and a fluid like acoustic backdrop punctuated by elements of electronic instrumentation, leaving the listener spellbound. It's hypnotic rhythms and use of resonance lead the listener down a magical, meandering musical path.
As one Amazon reviewer put it: "Beside their pure mastery of tone, mood and texture, their greatest feat is their play of structure. Imagine Tool, except they love your ears, they want to express their angst by creating a world you want to live in and never leave. Yo La Tengo meets Bladerunner. It is an emotional experience. Whatever it is, ambient, postrock, I never tire of it."(But, again, proceed with caution if in the throes of a Peyote Cookies peak, because it may prove to be too much for your aural capacity.) 
Treats for Peyote Cookies: Pinwheels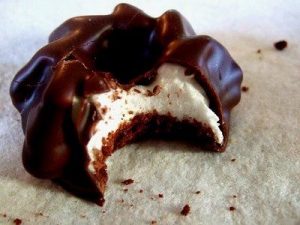 Because it is an indica-dominant strain, Peyote Cookies is likely to give you substantial munchies. With the rush of an almost kinesthetic–like aura washing over your body, you will need a kinesthetic snack, something that is at once playful, yet comforting. And there's nothing better (or more semantically fitting) than Nabisco's Fudge and Marshmallow Pinwheel Cookies. The chewiness of the marshmallow center in combination with the crunchy chocolate wafer and the rich fudgy coating will leave you satiated and happy. Stoners will enjoy stretching and pulling the marshmallow insides as a complement to their euphoric high, providing entertainment as well as snackery satisfaction. (Yes, snackery is now a word.) 
With a few tokes of Peyote Buttons, a comfortable place to listen to the musical tapestry of "Codename:Dustsucker", and a package of Nabisco Pinwheels, you are all set for your daytrip, without leaving the comfort of your couch, where I recommend you stay for several hours. 
---
At Newsweed.com, we adhere to three simple principles: truth, balance, and relatability. Our articles, podcasts, and videos strive to present content in an accurate, fair, yet compelling and timely manner. We avoid pushing personal or ideological agendas because our only agenda is creating quality content for our audience, whom we are here to serve. That is why our motto is "Rolling with the times, straining for the truth." 
Your opinion matters. Please share your thoughts in our survey so that Newsweed can better serve you.
Charles Bukowski, the Los Angeles beat poet that captured the depravity of American urban life once said, "There is something about writing poetry that brings a man close to the cliff's edge." Newsweed is proud to stand in solidarity and offer you a chance to get close to the cliff's edge with our first Power of Poetry Contest. Are you a budding bard, a versatile versifier, a rhyming regaler? Do you march to the beat of iambic pentameter, or flow like a river with free verse? If so, here's your opportunity to put your mad poetic chops to the test. Enter our poetry contest for bragging rights and an opportunity to win some cash!