Today's Psilocybin Stock Spotlight: Numinus Wellness Inc. (LKYS)
Risk Profile: Moderate-High Risk/Moderate-High Reward
(Disclaimer: These articles are merely informational in nature, and in no way should be considered expert financial advice. As with any investment, psilocybin stocks, especially those owned by newer companies, are subject to significant fluctuations in value. Therefore, caution should always be observed when investing.)
Numinus: Another Canadian Psilocybin Stock 
Canada seems to be leading the way with the psychedelic revolution, and Numinus Wellness (LKYSF) is looking to be an active player. In an interview with the website, thepsychedelicsinvestor.com, CEO and founder Payton Nyquvest said the focus of Numiness is using "approved therapies in a structured, therapeutic process." To that end, Numiness, according to their website, has partnered with Bioscience lab, making Numinus "the first public company in Canada to receive a license to produce and extract psilocybin from mushrooms, and the first to complete a legal harvest of psilocybe mushrooms using this license."
Numinus claims this gives them a "first-mover advantage" regarding research that aims to "develop proprietary, standardized extraction methods, testing methods and product formulations—for use in R&D partnerships, contract research services, and clinical trials."
Currently trading at $.82/share, LKYS provides an inexpensive option for budget-minded investors. And although the stock has fallen from an initial high of $1.48/share in mid-February, it has shown steady growth since May. And according to Wallet Investor, "Numinus Wellness Inc stock is an awesome long-term (1-year) investment." (As of this article, there is no data on Price/Earnings ratios.) 
Currently, Morningstar shows LKYSF with a 181.55% total return over a 1-year time frame. However, the financials may make investors a bit skittish, with a TTM (trailing twelve months) return on assets, equity, and invested capital ringing in at -64.22, -77.00, and -70.96, respectively. Numinus' current market cap is $166.87 million and its current enterprise value is $143.96 million.  Wallet investor does seem bullish about the future of Numinus, as indicated by the following prediction and performance charts: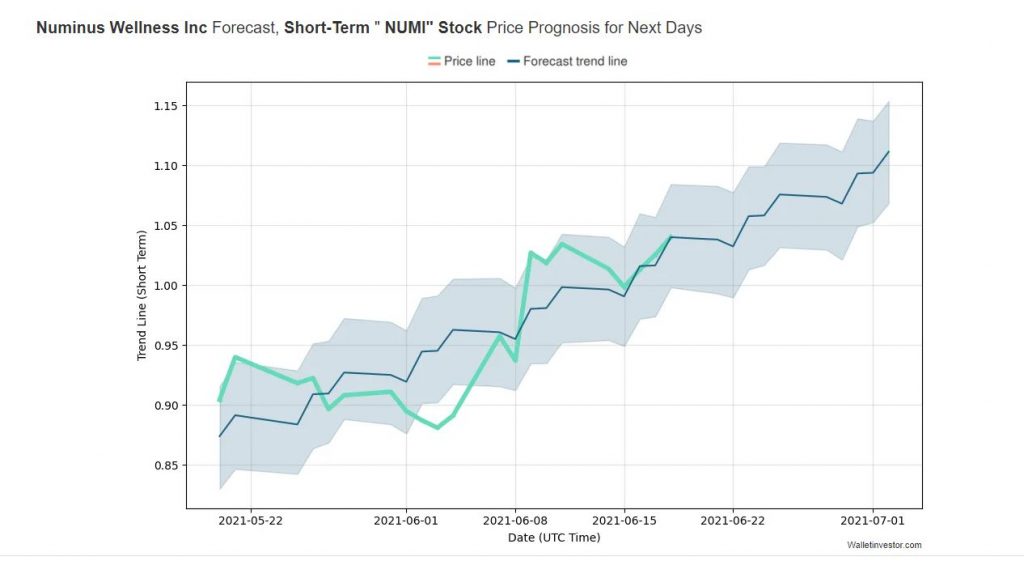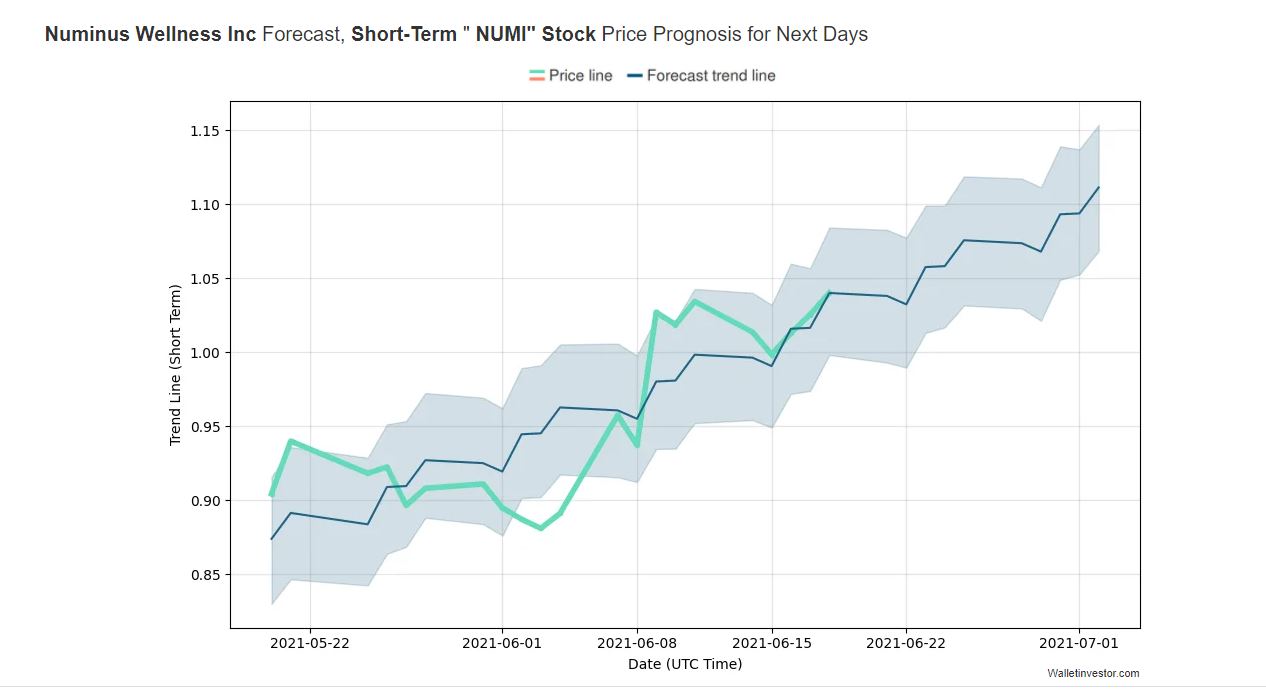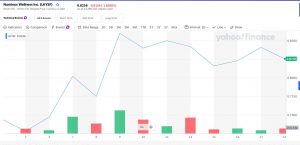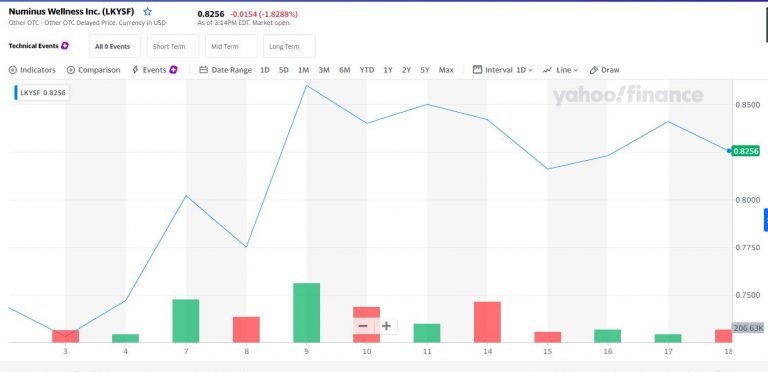 Numinus and the Entourage Effect 
Like many other psychedelic companies, Numinous is jockeying for position in an increasingly crowded field. And like other emerging stocks, Numinus may be volatile. What distinguishes Numinous from other psychedelic companies, beyond their first-mover advantage licensing, is their insistence that all psilocybin cultivation and extraction is an organic natural process, meaning psilocybin compounds are taken from the actual source, psilocybin mushrooms, rather than creating synthetic compounds in labs. 
This allows for what is known as the entourage effect, which "refers to the synergistic interaction of two or more different molecules when those molecules are co-administered." Much like marijuana strains contain various concentrations of compounds such as Cannabidiol (CBD), Cannabigerol (CBG), Cannabichromene (CBC), Cannabinol (CBN), Tetrahydrocannabivarin (THCV), as well as Terpenes, such as Beta-caryophyllene and Beta-pinene, psilocybin mushrooms vary by species and therefore effect upon users. For example, I. aeruginascens, a species of psilocybin mushrooms, appears to modify how psilocybin is processed, producing a highly euphoric mood, according to Psychedelic Science Review. 
If you decide to invest in Numinus, keep close tabs on the stock price, especially over the course of a year's time frame. 
---
At Newsweed.com, we adhere to three simple principles: truth, balance, and relatability. Our articles, podcasts, and videos strive to present content in an accurate, fair, yet compelling and timely manner. We avoid pushing personal or ideological agendas because our only agenda is creating quality content for our audience, whom we are here to serve. That is why our motto is "Rolling with the times, straining for the truth." 
Your opinion matters. Please share your thoughts in our survey so that Newsweed can better serve you.
Charles Bukowski, the Los Angeles beat poet that captured the depravity of American urban life once said, "There is something about writing poetry that brings a man close to the cliff's edge." Newsweed is proud to stand in solidarity and offer you a chance to get close to the cliff's edge with our first Power of Poetry Contest. Are you a budding bard, a versatile versifier, a rhyming regaler? Do you march to the beat of iambic pentameter, or flow like a river with free verse? If so, here's your opportunity to put your mad poetic chops to the test. Enter our poetry contest for bragging rights and an opportunity to win some cash!