Millions of Americans who received the Pfizer vaccine may now have cause for concern about both the efficacy and safety of the vaccine.
According to BMJ
, "A regional director who was employed at the research organisation Ventavia Research Group" has claimed Pizer "falsified data, unblinded patients, employed inadequately trained vaccinators, and was slow to follow up on adverse events reported in Pfizer's pivotal phase III trial." 
Moreover,  after the regional director, Brook Jackson, blew the whistle by sending a series of emails shedding light on these concerns to the  US Food and Drug Administration (FDA), Ventavia fired her later the same day, despite the fact that Jackson had repeatedly warned Ventavia about potential irregularities. BMJ reports that during her tenure at Ventavia, Jackson "repeatedly informed her superiors of poor laboratory management, patient safety concerns, and data integrity issues." 
One of the specific issues was a lack of controls in the double-blinding procedure. When conducting double-blind medication research, neither the administrator nor the subject is supposed to know if the substance is the active ingredient (in this case the actual vaccine), or a placebo (an inactive ingredient).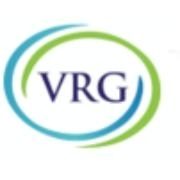 These measures are put in place to reduce bias, thereby ensuring the effects seen can be attributed to the substance being tested. But, according to BMJ, "drug assignment confirmation printouts were being left in participants' charts, accessible to blinded personnel." 
Although Ventavia apparently later corrected this issue, this lack of oversight calls into question the integrity of the data, prompting a Ventavia executive to say. "In my mind, it's something new every day. We know that it's significant."
BMJ also reports that there was a lack of follow-up by Ventavia with regard to data entry queries. Specifically, ICON, the contract research organization with which Pfizer partnered on the trial, required all queries to be followed up within 24 hours. However, ICON had to flag "over 100 outstanding queries older than three days, including two subjects with reportedly severe reactions to the injections," BMJ states. 
The BMJ report also exposed the following violations:
Participants placed in a hallway after injection and not being monitored by clinical staff

Lack of timely follow-up of patients who experienced adverse events

Protocol deviations not being reported

Vaccines not being stored at proper temperatures

Mislabelled laboratory specimens, and

Targeting of Ventavia staff for reporting these types of problems.
Even more disturbing is the fact that the FDA did not follow up on Jackson's emails, shocking Jackson's former colleagues. A case in point is Jill Fisher, a former Ventavia employee, who
said
, "You would think if there's a specific and credible complaint that they would have to investigate that." 
The FDA's lack of response may have something to do with the internal politics of the organization. In the wake of inconsistent communications concerning COVID-19 vaccines, Dr. Marion Gruber, director of the FDA's Office of Vaccines Research and Review, and her deputy, Dr. Philip Krause, announced their early retirements, causing rumors surrounding their departures.
One school of thought was that that they "felt that the Centers for Disease Control and Prevention was making vaccine decisions that should have been left to the FDA,"
according to Business Insider
. In particular, Gruber and Krause were concerned about the announcement of a vaccine booster rollout they felt was premature because it had not been thoroughly investigated. 
Regardless of why the FDA has failed to follow up, Americans deserve a  vigorous, transparent investigation into this matter. First, we deserve to know the actual efficacy and safety of a vaccine the can reportedly keep us from getting very ill from COVID-19. Second, we deserve answers about why Jackson, who should receive whistle-blower status and immunity for testimony, was fired.
And while I am often not a fan of Federal intervention, both Congress and the Biden Admisntration should get involved and put together an independent, non-partisan investigatory team to get to the bottom of this matter. Americans deserve accurate, in-depth analysis of what happened at Ventavia, and people need to be held accountable. 
---
At Newsweed.com, we adhere to three simple principles: truth, balance, and relatability. Our articles, podcasts, and videos strive to present content in an accurate, fair, yet compelling and timely manner. We avoid pushing personal or ideological agendas because our only agenda is creating quality content for our audience, whom we are here to serve. That is why our motto is   "Rolling with the times, straining for the truth." 
Your opinion matters. Please share your thoughts in our survey so that Newsweed can better serve you.