(Disclaimer: These articles are merely informational in nature, and in no way should be considered expert financial advice. As with any investment, psilocybin stocks, especially those owned by newer companies, are subject to significant fluctuations in value. Therefore, caution should always be observed when investing.)
Company:
NeonMind Biosciences
Stock: NEON.CN
Investment Risks: Medium/High
Investment Rewards: Medium/High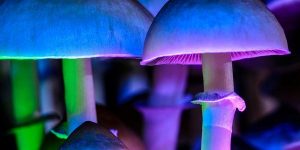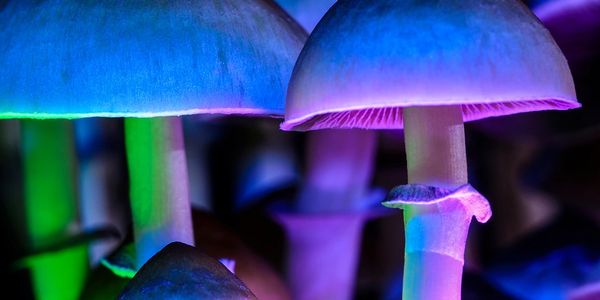 Company Background: According to Psychedelic Science Review (PSR), NeonMind Biosciences is a "preclinical psychedelic drug development company based in Vancouver, Canada. Currently, NeonMind sells proprietary, adaptogenic mushroom coffee products that include Reishi, Cordyceps, Lion's Mane, and Turkey Tail species and intends to launch dietary supplements as well." Additionally PSR states, "NeonMind is studying the efficacy of psilocybin in obesity treatment."
This specific focus on obesity over traditional mental health therapeutics (depression, PTSD, anxiety) may help NeonMind differentiate itself from an increasingly crowded field of psychedelic pharmaceutical companies. NeonMind Biosciences is involved in researching and patenting a number of biochemical compounds to target both obesity and eating disorders.
Philosophy of Company: The company website states the following: 
"At NeonMind Biosciences, we believe in 'mind over matter'. We plan to help people change their lives by changing their minds, through treatment with psychedelics. Our first step is tackling one of the biggest health issues the world is facing right now: obesity. It's an epidemic that is responsible for 37% of the global burden of disease. We know that being overweight puts people at risk for development of a number of chronic diseases; cardiovascular disease, diabetes, osteoarthritis, and some types of cancer. We also understand that it's not an easy issue for people to fix on their own. Traditional weight loss methods don't work for everyone, and often don't address the mental health issues that are sometimes tied to obesity."
NeonMind Patents: The NeonMind presentation
DEVELOPING INNOVATIVE TREATMENTS AND PRODUCTS TO TACKLE OBESITY AND PROMOTE HEALTH & WELLNESS
list the following patents:
Psilocin*, Psilocybin*

4-SH-dimethyltryptamine*

1-methylpsilocin*

4-fluoro-N,N-dimethyltryptamine*

O-acetylpsilocin

4-hydroxy-N-methyl-N-isopropyltryptamine*

4-hydroxy-N-methyl-N-ethyltryptamine*

LSD**, LSA**, DMT**
NEON.CN Performance: 
Like many other psychedelic stocks, NEON.CN has shown a fair amount of market volatility. Since inception, NEON.CN has declined in value from a high of $.335/share to a current value of $.160/share. However, NEON.CN has shown minimal signs of life in the past month, with the penny stock moving up a penny since the beginning of June. 
Expert Commentary: Commentary is mixed on NEON.CN. For example, Stockinvest.us states, "NeonMind Biosciences Inc. holds several positive signals, but we still don't find these to be enough for a buy candidate. At the current level, it should be considered as a hold candidate (hold or accumulate) in this position whilst awaiting further development." However, wallinvestor remarks, "According to our live Forecast System, NeonMind Biosciences Inc stock is a bad long-term (1-year) investment." 
Final Thoughts: ANEON.CN is a relatively new company, and its experiments are in the preclinical stages, making it difficult to predict success or failure. But at less than a quarter per share, the potential for growth is there and allows parsimonious investors to gobble up some inexpensive shares. 
---
At Newsweed.com, we adhere to three simple principles: truth, balance, and relatability. Our articles, podcasts, and videos strive to present content in an accurate, fair, yet compelling and timely manner. We avoid pushing personal or ideological agendas because our only agenda is creating quality content for our audience, whom we are here to serve. That is why our motto is "Rolling with the times, straining for the truth." 
Your opinion matters. Please share your thoughts in our survey so that Newsweed can better serve you.
Charles Bukowski, the Los Angeles beat poet that captured the depravity of American urban life once said, "There is something about writing poetry that brings a man close to the cliff's edge." Newsweed is proud to stand in solidarity and offer you a chance to get close to the cliff's edge with our first Power of Poetry Contest. Are you a budding bard, a versatile versifier, a rhyming regaler? Do you march to the beat of iambic pentameter, or flow like a river with free verse? If so, here's your opportunity to put your mad poetic chops to the test. Enter our poetry contest for bragging rights and an opportunity to win some cash!