As the dog days of summer bring blistering heat across large swaths of the globe, perhaps it's time to take a brief departure into the cool, relaxing realm that is
Kush Mints
, made by crossing Animal Mints with Bubba Kush. This very evenly-balanced hybrid is like a breath of fresh, minty-cool air. Users describe the taste of Kush Mints as an earthy, woodsy treat infused with hints of coffee and strong overtones of min (go figure).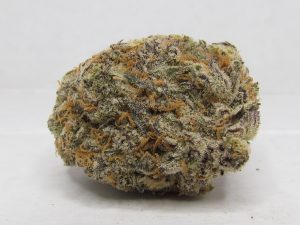 However, don't be fooled by its candy-like name. With an average 22-24% THC concentration, Kush Mints serves a walloping high that will wash over you like a cold Colorado River in winter–which might be frozen at that time of year–but don't overthink it, dude! Because it has a true hybrid profile, tokers will get both a bright cerebral high and a bodacious body buzz.
One Allbud reviewer aptly said he felt, "Uplifted, happy, energetic, social with a nice relaxed body feeling at the same time. May I note I get more of the sativa effect from Kush mints. I recommend this strain to anyone who wants to be high and active to kick the day's ass while the body is in a melt feel." But everybody is different, and some will experience more of an indica type of high, so proceed with caution and adjust accordingly, my friend.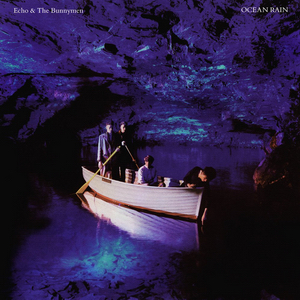 Now that you've lined up some dank weed, you will need something to fill your aural cravings. I recommend Ocean Rain, by Echo and the Bunnymen. Much like Kush Mints suspends you between a brainy euphoria and a quasi couchlock-like haze, Ocean Rain will keep you pleasantly suspended "'twixt heaven and hell," as Rolling Stone puts it.
Although all of the songs are good, The Killing Moon stands out as "quite possibly one of the greatest Post-Punk songs ever recorded," while the symphonic arrangements of Silver works its magic on the listener, complete with harmonies and a sitar-like guitar track that has "echoes" of a 60s vibe. With Ocean Rain, Echo and the Bunnymen reached a sort of musical peak they have never quite reached again.
As The Treble argues of Ocean Rain, " At its most complex, it is a densely layered and intricate masterpiece, carefully constructed and performed with songs that either have multiple or no meanings, but always captivating. If each band in the world could only pick one album to last for eternity, to show what they accomplished on this earth, Echo & the Bunnymen would simply have to pick Ocean Rain."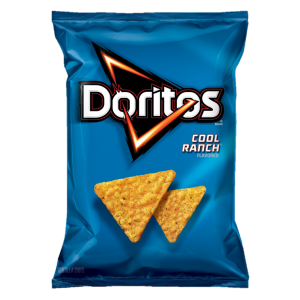 Owing to its Indica side, Kush Mints may just bring on paroxysms of marijuana munchies. And there's no denying the inner chowhound, so you should be prepared. And in keeping with our cool theme, I'm going with Dorito's Cool Ranch Flavored Chips. These bad boys give you a tasty treat that is somehow tangy, yet, cooling, mouth-watering, yet powdery, simultaneously.
The end result is a blue and yellow bag of "I can't stop shoving these things into my mouth" experience. So beware if you are on a diet. Do NOT sit down with a bag of Cool Ranch Doritos and a Kool Mints buzz (or any other) and think you're immune to eating the whole damn thing! 
---
At Newsweed.com, we adhere to three simple principles: truth, balance, and relatability. Our articles, podcasts, and videos strive to present content in an accurate, fair, yet compelling and timely manner. We avoid pushing personal or ideological agendas because our only agenda is creating quality content for our audience, whom we are here to serve. That is why our motto is "Rolling with the times, straining for the truth." 
Your opinion matters. Please share your thoughts in our survey so that Newsweed can better serve you.
Charles Bukowski, the Los Angeles beat poet that captured the depravity of American urban life once said, "There is something about writing poetry that brings a man close to the cliff's edge." Newsweed is proud to stand in solidarity and offer you a chance to get close to the cliff's edge with our first Power of Poetry Contest. Are you a budding bard, a versatile versifier, a rhyming regaler? Do you march to the beat of iambic pentameter, or flow like a river with free verse? If so, here's your opportunity to put your mad poetic chops to the test. Enter our poetry contest for bragging rights and an opportunity to win some cash!