Despite a rocky start in which the Johnson and Johnson vaccine got a bad rap for being less effective than its competitors, Pfizer and Moderna, it looks like it's making a comeback, courtesy of the Delta variant. As
reported by MSM News
, in " . . .a study of nearly 480,000 health care workers out of South Africa, the single-dose vaccine from Johnson and Johnson is up to 71% effective at protecting against severe illness and hospitalization from the Delta variant of COVID-19, and 96% effective at preventing death." 
In reality, Johnson & Johnson may have gotten an undeservedly bad reputation owing to how data is recorded and reported. Often, a full context is needed to understand what the numbers actually mean.
As reported in The Motley Fool: "But the problem is that Johnson and Johnson's vaccine data were never a fair comparison: It only completed enrolling participants in the first phase of its vaccine trial a month later, in December 2020. By then, coronavirus had evolved and new variants of concern were emerging in the U.K., Brazil, and South Africa. In Moderna's and Pfizer's earlier trials, those variants would not have played as much of a role (if at all) in their overall efficacy rates as they did in Johnson & Johnson's trials; when looking at just the U.S., J&J's vaccine efficacy rose to 72% in preventing moderate and severe disease."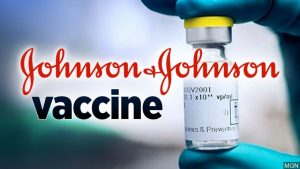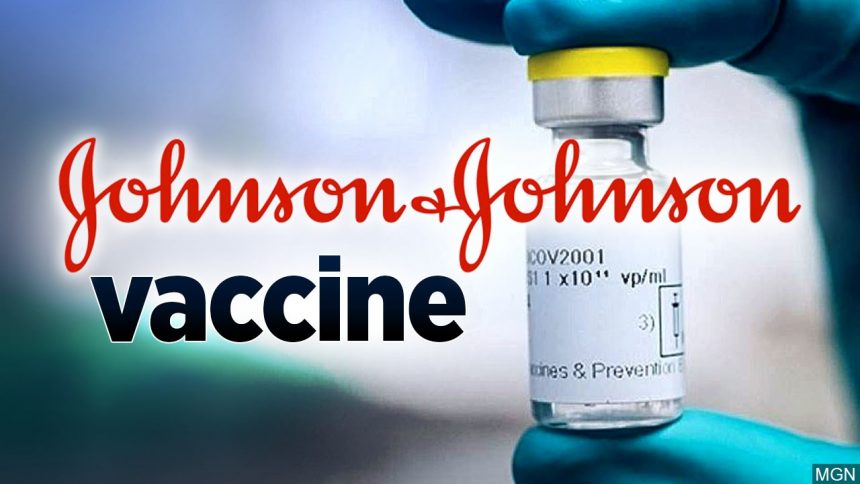 In other words, neither Pfizer nor Moderna had to contend with the same variants that Johnson and Johnson did, thereby exaggerating their efficacy by comparison. 
Paul Stoffels, Chief Scientific Officer at Johnson and Johnson stated, "We believe that our vaccine offers durable protection against COVID-19 and elicits neutralizing activity against the Delta variant. This adds to the robust body of clinical data supporting our single-shot vaccine's ability to protect against multiple variants of concern."
Not only is this good news for Johnson and Johnson, but it's also potentially good news for everyone who is vaccine eligible in the United States. That's because the Johnson and Johnson vaccine only requires one shot, versus Moderna and Pfizer, meaning we can more rapidly achieve herd immunity. 
However, beyond initial questions of efficacy, there are still lingering concerns related to the lethal blood clots in six women that received the Johnson and Johnson vaccine earlier in 2021, causing an FDA-mandated 2-week pause. 
According to a recent Yale Medicine report, the type of blood clots that occurred in the six women that received the Johnson & Johnson vaccine was not only concerning, but puzzling as well. Specifically, the report states:
The type of blood clot developed by a small number of Johnson and Johnson vaccine recipients was a particularly rare and dangerous blood clot in the brain, known as cerebral venous sinus thrombosis (CVST), because it appears in the brain's venous sinuses. Yale doctors diagnose only about a couple of patients a year with CVST—its usual causes include dehydration, inherited disorders, and infections or obstructions in the brain. . .
But another concern is that these same vaccine recipients also developed thrombocytopenia, a condition characterized by abnormally low platelet levels in their blood. This is unusual in someone with a major blood clot because platelets are colorless blood cells that have the function of helping blood clot.
The report also explores another factor that complicates our understanding of what is actually happening. It appears that having COVID-19 itself predisposes some people to produce blood clots. As Hyung Chun, MD, a Yale Medicine cardiologist said, "Unfortunately, in those who are sick enough with COVID-19 to be in the intensive care unit [ICU], blood clots have been a major factor in their illness." Dr. Chun and several colleagues published a report on these findings in which they found that " . .endothelial cells (cells that line the blood vessels) play a surprising role in the formation of blood clots, especially as a COVID-19 patient becomes critically ill." The exact causes that trigger the endothelial response are still under investigation, however. 
And while the risks are small, one factor that may increase them is actually having COVID-19 unknowingly when getting the vaccine. Yale Medicine hematologist Robert Bona, MD frames it this way: "But this [blood clots] is going to be infrequent, while the clotting rate is going to be much higher among those who have a COVID-19 infection." So the best recourse for those worried about blood clots may be to get tested immediately before your vaccination. This type of cautionary thinking is in line with Hooman Noorchashm MD, PhD, a cardiothoracic surgeon and founder of the American Patient Defense Union, who is on record stating:
 "Viral antigens persist in the tissues of the naturally infected for months. When the vaccine is used too early after a natural infection, or worse during an active infection, the vaccine force activates a powerful immune response that attacks the tissues where the natural viral antigens are persisting. This, I suggest, is the cause of the high level of adverse events and, likely deaths, we are seeing in the recently infected following vaccination."
So going forward, take precautions. Find out if you have a history or a risk of blood clots and talk with your doctor about these concerns. Also, if you decide to get the Johnson and Johnson vaccine (or any COVID-19 vaccine, for that matter), be on the lookout for the following symptoms after an injection: 
Severe headache

Backache

New neurologic symptoms

Severe abdominal pain

Shortness of breath

Leg swelling

Tiny red spots on the skin (petechiae)

New or easy bruising
At the end of the day, regardless of which vaccine you choose, getting vaccinated is still likely your best option to protect yourself from a severe or fatal COVID-19 infection.