Scott OG
"Ma heid's mince," a Scottish English phrase that roughly means "my head's mixed up" is apropos for the effect that Scott's OG (Sco) will have on you, but in a good way! This Indica-dominant hybrid strain, bred by Rare Dankness Seeds, which crossed Triangle Kush with Rare Dankness #1, "offers a full-body buzz, and it can create couch-lock in a short period of time," according to allbud.com. Leafly.com describes the Scott OG strain aptly: "A thick blanket of crystal trichomes covers its buds like a fur coat, which should serve as a warning of this strain's intense effects."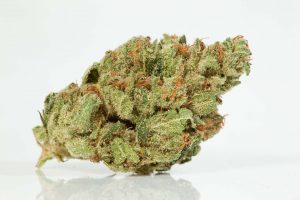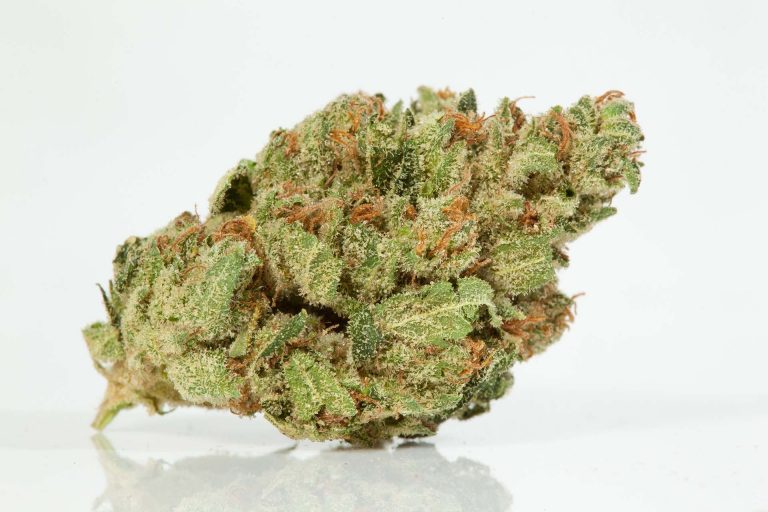 And, with a potent 25% THC concentration, Scott's OG isn't for the faint of  heart, so as the Scotts say "noo jist haud on," meaning "now just hold it, slow down, take your time." However, due to its relaxing nature, there is a strong therapeutic component to Sog. According to Cannafo, "Scotts OG may be very helpful for conditions such as: anxiety, PTSD, bipolar disorder, Crohn's disease, and migraines." (Of course, you should always consult with your health provider first.)
So, get your budpipe ready, and load up a bowl of Scott's OG, it'll tilt your kilt, or in the words of a reviewer, "The high was euphoric and relaxing and put me in a very positive state of mind." But be careful you don't overindulge on this indica, or as the Scots say, you might get "paralysis of the galluses" (paralysis of the trousers).
The Jesus and the Mary Chain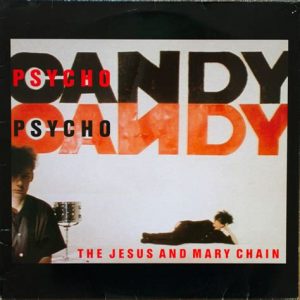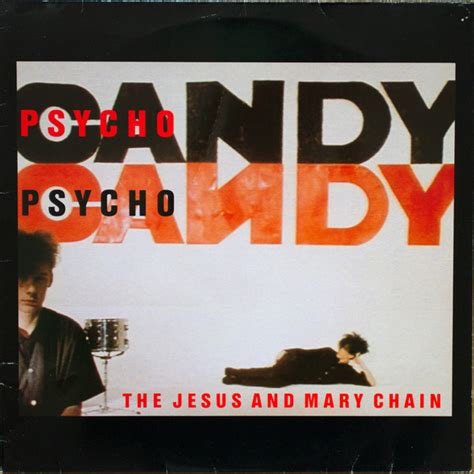 And because you'll likely be a wee bit couch-locked, you're going to need some appropriate music to fill that cavernous body buzz. Look no further than The Jesus and the Mary Chain, a Scottish alternative rock band formed in East Kilbride in 1983, and their aptly-named debut album, Psychocandy. Allmusic.com describes Psychocandy this way: "Beach Boys melodies meet Velvet Underground feedback and beats, all cranked up to ten and beyond, along with plenty of echo."
This sensual shoegaze sound parade is full of seductive, hypnotic, psychedelic tracks that will reverberate through your leaden body as you sink into a cocoon of comfort and contentedness, all the while building subtle tension and conflict.  As one reviewer put it: "It's the never-ending struggle between audience and artist that makes this fleeting vulnerability all the more beautiful."
Scott Shortbread Cookies 
Now that your head and body are groovin', we need to feed your piehole. And what better Scottish delight could there be than Walkers shortbread cookies. Make no mistake about it, my friend, these cookies are "the real McCoy," or as the original Scot saying goes, "the real MacKay," with Walker's website proudly proclaiming: "We are extremely proud to carry a Royal Warrant for our Shortbread and Oat Crackers granted by Her Majesty the Queen."
With headquarters in Moray, Scotland, Walker's delicious confection is made with an equal measure of wholesome ingredients and love, I would imagine. (In fact, Walkers is now offering a line of gluten-free products to accommodate sensitive gastronomes.)  Its crispy, crunchy texture and buttery taste will leave you feeling satisfied and happy. If your taste buds are a bit more adventurous, check out their oat crackers, along with a variety of flavored shortbread cookies, including their Glenfiddich Whisky Shortbread. Walker's website is full of tasty treasures that can be shipped directly to your door. With this combination of bud, bread, and beautiful music, you're all set for an evening of pleasure and pondering.
---
Charles Bukowski, the Los Angeles beat poet that captured the depravity of American urbanlife  once said, "There is something about writing poetry that brings a man close to the cliff's edge." Newsweed is proud to stand in solidarity and offer you a chance to get close to the cliff's edge with our first Power of Poetry Contest. Are you a budding bard, a versatile versifier, a rhyming regaler? Do you march to the beat of iambic pentameter, or flow like a river with free verse? If so, here's your opportunity to put your mad poetic chops to the test. Submit an original poem in any form about the following topic: identity. (First place gets a $250 prize!)
To enter your poem, visit https://newsweed.com/poetry-contest/ and fill out the form.