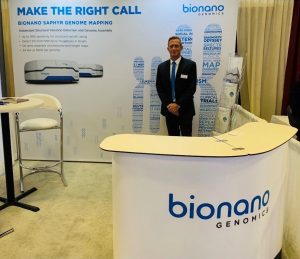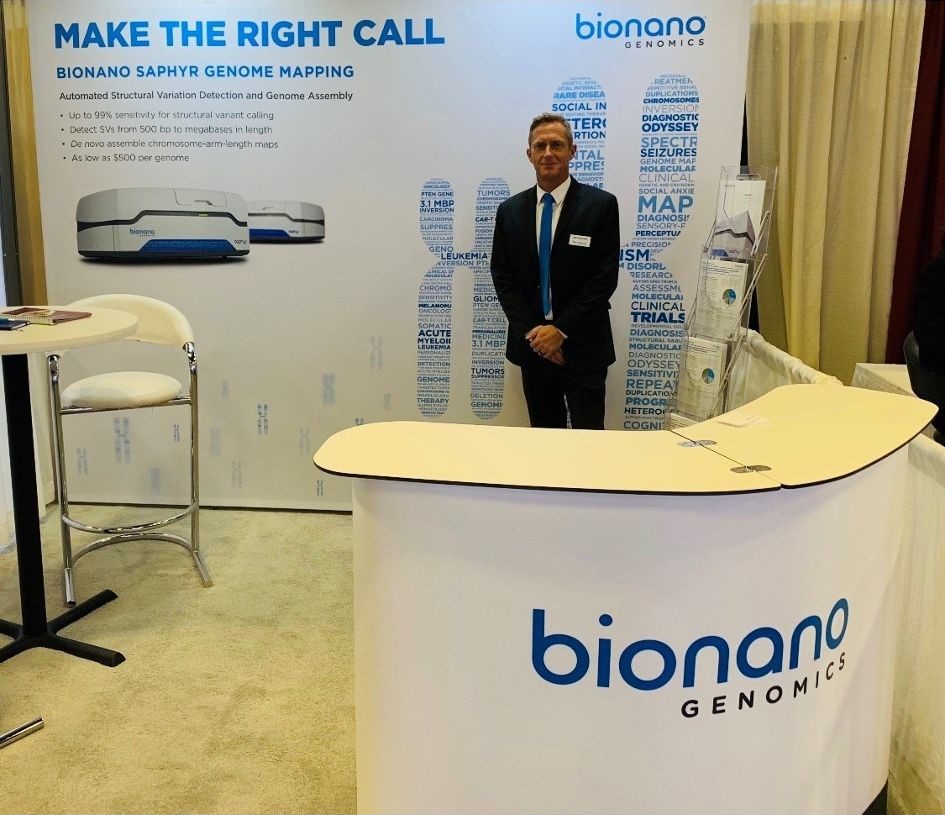 Bionano Genomics (NASDAQ: BNGO) stock continues to be among the top performers of 2021, significantly appreciating between the January 4th and Mar 4th trading window. It has shown impressive growth in quite a short period, from trading at $3.08 on New Year's Eve to close at $9.48 when writing this analysis.
Behind this rapid appreciation in price is the hype surrounding the company's optical genome mapping (OGM) system, Saphyr. Lauded by scientists and medical experts in the recently-held Next-Generation Cytogenomics Symposium, this innovation is a game-changer, given its impressive performance in detecting structural variants in human genomes.
BNGO Latest Stock Review
For the better part of last year, BNGO stocks have traded below $1. Amid de-listing fears by NASDAQ, the stocks climbed above $1 on December 29th to end the year strong. From there on, the price continued to soar, first reaching $7 on January 4th, then $25, 21 days later. By February 15th, the stock's price hit the highest 52-week mark of $15.69.
The volatility has quieted down, and the price has stabilized somewhat lately, closing at 9.48 on March 2nd, a 7.6% loss in the last month. These results, however, are short-term and are likely to fluctuate with time.
The revolutionary Saphyr technology, responsible for BNGO's impressive price-run over the last few months and the upsurge in investors, stands out for a good reason. It just keeps on giving.
A Potential Cure for Cancer?
Bionano Genomics operates within the cytogenetics sector. According to the National Human Genome Research Institute, cytogenetics "is the branch of genetics that studies the structure of DNA within the cell nucleus." It entails examining tissue, blood, and bone marrow samples in labs to determine changes in chromosomes. These could be breaks, missing chromosomes, rearrangements, or excess chromosomes.
Recently, Bionano Genomics announced a method of leveraging optical genome mapping to pinpoint cancer-causing structural variants in different tumor tests. Dr. J. Broach of the Penn State Institute for Personalized Medicine took charge of the clinical research that yielded these results.
The research classed structural differences in twenty solid tumor samples from different cancer patients. These were the standout findings:
Saphyr can persistently separate ultra-high molecular mass DNS from solid tumors.
The technology can pinpoint cancerous variants even if the variants are in small amounts within sophisticated tumors.
In each case, Saphyr identified cancerous variants that affect cancer genes.
These developments mean a significant advancement in oncology and interested parties should look out for further events.
High Accuracy and Cost Savings
The Human Genome Structural Variation Consortium released a publication back in December 2020 that compared Saphyr to PacBio HiFi. It revealed that PacBio sequencing detects only 72% of the large structural variants detected by optical genome mapping with Saphyr.
Erik Holmlin, Ph.D., CEO of Bionano Genomics, remarks, "The results also demonstrate that even when a disease has already been studied extensively with sequencing, OGM with Saphyr has the potential to reveal significant insights not seen without it."
Saphyr's accuracy means good things, especially for the firms that are eager to use the innovation since they stand to realize an economic benefit.
The Mayo Clinic's recent adoption of Saphyr for Dr. Mark Ebbert, work. "Saphyr provides us with unparalleled molecule lengths with deep coverage at an affordable price for clinical labs and large cohorts. It has the throughput we need, comes with mature and automated bioinformatics, and intuitive visualization tools. We are excited to use Saphyr on a much larger population to help solve some of the scientific questions in neurodegenerative disease, with the hope of developing a meaningful therapeutic and a pre-symptomatic disease diagnostic."
Better still, it might pave the way for future advancements in the field, thanks to its remarkable reliability.
Besides accuracy, Saphyr also presents cost-saving benefits. The research also concluded that the Saphyr test costs way less at USD 500 for every genome. On the other end, PacBio HiFi's test falls within the USD 10,0000- USD 20,000 range.
Given these advantages, it is easy to tell why the BNGO stock really gained momentum in such a short time, especially since the end of December. Bionano's technology shows real promise, both to investors and the oncology field.
Good Enough to Rival the Giants?
BNGO stock has registered incredible gains in recent trading sessions since it broke the long-held barrier in late December. Granted, the stock's valuation- and potential to increase further- is a concern for potential investors. However, BNGO shares may still present prospects for positive returns in the coming months. Bionano Genomics' new tech for optical genome mapping, Saphyr, brings about oncology progress.
Once approved for mainstream use, Saphyr may conserve budget and time for the cash-constrained healthcare sector and overcome some gene-sequencing limitations in clinical diagnostics. The new machine has placed Bionano Genomics a step ahead of its rivals in the health sector and will likely cement its potential for success in the long haul. Still, the medical industry is far from implementing the use of the machine on a broader scale.
BNGO Drawbacks
BNGO and the Saphyr system are promising for stakeholders and potential investors alike. However, some risks make its stock a little less appealing. For one, the company's unsteady revenue means that it may be dealing with a high cash burn rate. Then there's the limitation with the system itself. While it can flag significant irregularities in chromosomes, it can't identify single-nucleotide variations. For this reason, it's not complementary to the conventional gene-sequencing equipment rather than a replacement.
Saphyr is also yet to be FDA-approved for medical use, limiting the machine to research purposes only. So, until FDA clears it, BNGO's cannot enjoy the revenue from diagnostics in hospitals and clinics. The equipment and expertise required to perform these tests mean that even though the system can save time overall, it will take a while to implement it into the conventional lab workflow.
Lastly, there's the liquidity issue that is likely to challenge the company. BNGO has had a good fundraising run for its research. However, its recurring costs have increased significantly in the last year. Saphyr success is pegged on the research institutions' willingness to change their system. So, BNGO is now tasked with managing its costs and convincing the market to implement Saphyr to see significant growth.
Recommendations
BNGO has seen tremendous stock price increment in 2021. Its diagnostic system -Saphyr- also holds great potential in the future, especially if approved for clinical diagnostics. For both these reasons, Bionano Genomics stock is something to observe closely in the coming months. Still, the recent price hike means that the shares aren't likely to soar. That's until BNGO shows Saphyr application in the business world and produces actual sales figures.
Disclaimer: Author requested interview statements from subjects who objected to being interviewed.
The author reached out to Bionano Genomics for comment but did not hear back before publication.