(Disclaimer: These articles are merely informational in nature, and in no way should be considered expert financial advice. As with any investment, psilocybin stocks, especially those owned by newer companies, are subject to significant fluctuations in value. Therefore, caution should always be observed when investing.)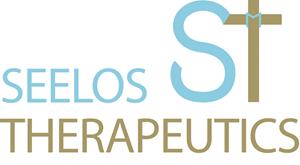 Stock: SEEL
Investment Risks: Moderate/High
Investment Rewards: Moderate/High 
Current Price: $2.10/share 
Company Background: Seelos is a New York-based company whose mission is "focused on achieving the most efficient development of products that address significant unmet needs in
CNS disorders and in rare diseases." Seelos has several pipelines in development, including" 
SLS-002 (intranasal racemic ketamine) for acute suicidal ideation and behavior (ASIB) in patients with major depressive disorder (MDD)

SLS-005 (trehalose) for Amyotrophic lateral sclerosis (ALS),

Sanfilippo Syndrome

, and Oculopharyngeal muscular dystrophy (OPMD) 

SL-004/007, a genetic therapy for Parkinson's disease
Leadership:
Raj Mehra, PhD, Chairman, Founder, and Chief Executive Officer

Michael Golembiewski, Vice President, Finance

Tim Whitaker, MD Head of Research & Development

Warren Wasiewski, MD, Chief Science Office

Jessica Kardish, Head of Clinical Operations

Gopal Krishna, PhD, Head of Manufacturing & Technical Operations

Anthony Marciano, Head of Corporate Communications
Philosophy/Mission of the Company: Advancing multiple late-stage therapeutic candidates for CNS disorders, Developing therapeutics with proven mechanisms of action, Identifying opportunities in large markets.
Legal concerns: The following was found in a general search: INVESTIGATION ALERT: Fields Kupka & Shukurov LLP is investigating breach of fiduciary duty claims involving the board of directors of Seelos Therapeutics, Inc. 
Performance: Stockinvest.us states, "Given the current short-term trend, the stock is expected to fall -48.88% during the next 3 months and, with a 90% probability hold a price between $0.78 and $1.46 at the end of this 3-month period" while Zacks.com gave them an overall style score of F. Wallstreetzen is moMarketbeat.com is also optimistic about the future of Seelos, stating, "According to analysts' consensus price target of $11.80, Seelos Therapeutics has a forecasted upside of 464.6% from its current price of $2.09." SEEL is down drastically from its high of $120.00/share in September of 2016 and a high of $6.32 in April of 2021. It has also slid significantly since the beginning of July 2021. 
Final Thoughts: Right now, SEEL does not look like an attractive investment. Whether final approval of some of the pipeline products will allow it to capture a significant market share and bring in corresponding revenue, only time will tell. Investment in this stock will necessitate close monitoring on behalf of the investor. 
---
At Newsweed.com, we adhere to three simple principles: truth, balance, and relatability. Our articles, podcasts, and videos strive to present content in an accurate, fair, yet compelling and timely manner. We avoid pushing personal or ideological agendas because our only agenda is creating quality content for our audience, whom we are here to serve. That is why our motto is "Rolling with the times, straining for the truth." 
Your opinion matters. Please share your thoughts in our survey so that Newsweed can better serve you.
Charles Bukowski, the Los Angeles beat poet that captured the depravity of American urban life once said, "There is something about writing poetry that brings a man close to the cliff's edge." Newsweed is proud to stand in solidarity and offer you a chance to get close to the cliff's edge with our first Power of Poetry Contest. Are you a budding bard, a versatile versifier, a rhyming regaler? Do you march to the beat of iambic pentameter, or flow like a river with free verse? If so, here's your opportunity to put your mad poetic chops to the test. Enter our poetry contest for bragging rights and an opportunity to win some cash!