If you enjoy the sweet and herbaceous aroma in your ganja, then you are likely a fan of the terpene ocimene. Found in mint, parsley, hops, kumquats, mangoes, basil, bergamot, lavender, and even orchids, ocimene provides an earthy, yet citrusy tang that is often used in perfumes. Like other terpenes, ocimene is part of a plant's natural protective system to ward off would-be predators. However, in weed, it can provide many health benefits. 
In one study, essential oils from C. unshiu flower (CEO), which contains ocimene, researchers concluded that it had the capacity to " suppress the production of inflammatory cytokines including interleukin (IL)-1beta, tumor necrosis factor (TNF)-alpha, and IL-6" and therefore "may be considered a potential anti-inflammatory candidate with human health benefits."
Given our knowledge about how COVID-19 is responsible for a cytokine overreaction of our immune system, perhaps this is a terpene worth exploring more deeply for its therapeutic value. Along these lines, researchers also found that ocimene might be able to combat the SARS-CoV pathogen, the virus responsible for COVID-19.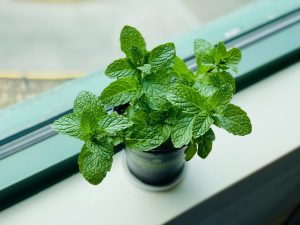 In another study that analyzed the essential oil of black pepper, which contains ocimene, researchers found there was a "mechanism by which the essential oil could manage and/or prevent type-2 diabetes and hypertension." Because diabetes affects 34.2 million people in the United States (10.5% of the US population), this could be a major discovery to combat this deadly chronic disease. 
Ocimene was also found to have "noticeable efficiency against Candida albicans," meaning it has potent antifungal properties. When Candida albicans, which is an opportunistic pathogenic yeast found in the human gut, gets out of control, it can cause a host of medical issues. As the CDC reports, Candida albicans, "can cause infections if it grows out of control or if it enters deep into the body (for example, the bloodstream or internal organs like the kidney, heart, or brain)." 
The following strains contain Ocimene, according to getispire.com:
Strawberry Cough, a potent sativa with a sweet, citrusy flavor profile 

Chernobyl, a dreamy hybrid marijuana strain made by crossing Trainwreck with Jack the Ripper and Trinity

Sour Diesel, a high THC hybrid strain that is  a cross between Chemdawg and Super Skunk

Green Crack

, a high-energy fusion of the old school 70's Sativa strain Skunk #1 and a mysterious indica plant

Dream Queen,  a powerful, uplifting hybrid cannabis strain is a cross of Blue Dream with Space Queen

Dutch Treat, a potent energizing cannabis strain made by crossing two famous cannabis strains, Northern Lights and Haze. 
---
At Newsweed.com, we adhere to three simple principles: truth, balance, and relatability. Our articles, podcasts, and videos strive to present content in an accurate, fair, yet compelling and timely manner. We avoid pushing personal or ideological agendas because our only agenda is creating quality content for our audience, whom we are here to serve. That is why our motto is   "Rolling with the times, straining for the truth." 
Your opinion matters. Please share your thoughts in our survey so that Newsweed can better serve you.
Charles Bukowski, the Los Angeles beat poet that captured the depravity of American urban life  once said, "There is something about writing poetry that brings a man close to the cliff's edge." Newsweed is proud to stand in solidarity and offer you a chance to get close to the cliff's edge with our first Power of Poetry Contest. Are you a budding bard, a versatile versifier, a rhyming regaler? Do you march to the beat of iambic pentameter, or flow like a river with free verse? If so, here's your opportunity to put your mad poetic chops to the test. Enter our poetry contest for bragging rights and an opportunity to win some cash!