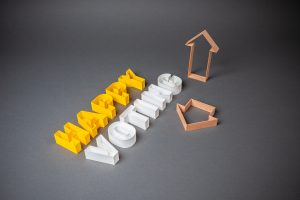 Georgia's new Election Integrity Act of 2021, or SB 202, was signed into law by Governor Brian Kemp on July 1st of this year. The bill is a culmination of enhanced election security and striking controversy amid voting rights activists as the Georgia Government attempts to manage the record vote by mail (VBM) surge amid the pandemic.
Depending on who you ask, the 98-page bill is either a valiant attempt to secure the voting process or an all-out assault on democracy itself. In either case, the new Georgia voting law is a fundamental overhaul of the entire process with sweeping changes felt by all voters in the state.
Proponents hail the enhanced security measures citing boosted voter confidence in the face of a system that has been historically riddled with fraud. Despite the widespread conjecture of supporters, even federal intervention with the passage of the Voting Rights Act of 1965 was not enough to guarantee election integrity in a free and fair election process.
Election Integrity Questionable
While a Brennan Center for Justice at New York University School of Law voter analysis indicates that instances of voter fraud are as low as .0003 to .0025 percent and not significant enough to influence the outcome of an election, The Heritage Foundation has quietly documented thousands of cases which directly contradict these findings. As recently as 2018, the results of the election for Georgia's 28th House District was overturned due to voter fraud further signaling the need for a more secure process.
Opponents of the Election Integrity Act of 2021 call it racist voter suppression at best. They immediately denounced the bill calling it a shameful attempt to revive Jim Crow. The commonly held perspective is that the bill makes it harder for all Georgians to vote while unfairly targeting underserved and underdeveloped communities, especially those of color.
Hailed as an attempt to suppress Democratic votes, the legislation directly targets voter fraud and the lack of confidence in the state's voting system. Although voting rights activists seem to focus their energy on different aspects of the bill, the rhetoric remains unchanged. They say it is unfair and when all else fails, they call it racist.
ID Requirements
The strict identification requirement is one of the main points of contention in the new Georgia voting bill. In person, VBM, and online voting in Georgia now requires either a state issued driver's license number, state identification number, or a document listed in subsection (c) 953 of Code Section 21-2-417. Despite the masses' critical cries of impossibility, this only refers to a copy of a utility bill, bank statement, or other government document which may be used to confirm personal identity.
Naysayers commonly tend to omit the latter. Instructions such as printing a date of birth or partial social security number in the space provided are considered pitfalls which would not only limit free access to absentee ballots but would also diminish voting among people of color. This argument is a shameful attempt to further divide society and it is offensive. An identification requirement is not an assault on election integrity.
People of all colors and even those in underserved communities can typically produce identification and follow written instructions. In total, 35 other states already have some type of voter identification requirement, so it seems that Georgia just jumped on the bandwagon here.
Mobile Voting & Statutory Violations
Mobile voting centers, like RV's and voting buses are also unlawful in the state of Georgia unless a state of emergency is declared by the governor under the new law. Activists argue that these recreational vehicles were banned specifically to reduce voter turnout in the city of Atlanta. That is simply an unproven matter of opinion.
Mobile voting centers took to the streets of some Georgia counties for the first time in 2020 amid the height of the coronavirus pandemic and their legitimacy was immediately called into question. Statutory violations of Georgia law included the absence of fixed locations and poll watchers as Georgia Election Code was overridden without Congressional approval. These mobile voting centers were a temporary solution to an extreme public health crisis, and they were never meant to be permanent. To assume that they were is simply irresponsible.
Food & Beverage Expenditures
Perhaps the most publicized piece of the new Georgia voting legislation is the prohibition of third parties to offer gifts, money, food, and drink to those standing in line to vote. Mainstream media has attempted to turn this part of the law into a humanitarian crisis which would make it nearly impossible to cast a vote amid long lines in extreme temperatures, especially for poorer communities that tend to vote democratic.
The problem with this theory is that long lines and extreme temperatures are shared by all in-person voters of most communities in Georgia. Offering food and beverage to voters standing in line was already illegal under federal law, according to Title 18, U.S. Code 597, and considered expenditures which could influence voting. Under federal law food and drink may be offered to everyone in the area, including voters, nonvoters, and passersby regardless of age as long as it is not a reward for voting. Therefor, Georgia just aligned itself with federal law.
An unattended water station can be made available for voters to serve themselves or they may bring their own provisions. Contrary to the somber demoralizing picture painted by the left, Georgia voters are not chained together for hours in sweltering temperatures without access to food and water for the privilege of casting a vote. These are intelligent people who are fully capable of packing snacks and drinks or temporarily stepping out of line to serve themselves some water.
Other Provisions
There are also many other controversial provisions in Georgia's Election Integrity Act of 2021. For instance, the earliest voters may request an absentee ballot by mail has been reduced from 180 days to 78 days. While voters still have nearly three months to request and receive vote by mail ballots, critics argue the measure will certainly reduce the overall number of people who vote.
They are also worried because absentee ballots will not be automatically mailed out to every registered voter in the state as they were during the 2020 primary and general elections. However, those who wish to vote and forget to request an absentee ballot or don't receive them in time still have the option of early or election day in person voting.
Furthermore, drop boxes will not barely exist as they're screaming from the rooftops. The new law requires one drop box per 100,000 registered voters or each advanced voting location in every county. Rather than being left outside unsupervised, the drop boxes will be under continuous surveillance while in use and secured inside advanced voting locations when they are closed to prevent tampering.
While the hours to cast a ballot at a drop box have been reduced from 24, there is still plenty of time left to put them to good use and voters can rest assured they will be secure. After all, that seems to be the aim of the entire voter reform bill itself.
Scrutiny will continue to circulate, no doubt, but those keen enough to look past the divisive rhetoric into the real issues will find the truth. The truth is that the bill does make voting in Georgia more secure while ensuring election integrity. It respects the rights of every registered voter in Georgia and ensures that every legal ballot cast can be connected to a single lawful voter.