(Disclaimer: These articles are merely informational in nature, and in no way should be considered expert financial advice. As with any investment, psilocybin stocks, especially those owned by newer companies, are subject to significant fluctuations in value. Therefore, caution should always be observed when investing.)
Company: Defiance Next Gen Altered Experience ETF
Stock: PSY
Investment Risks: Medium/High
Investment Rewards: Medium/High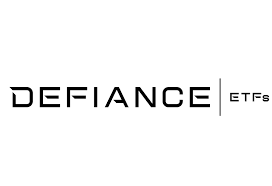 If you're like me, you may find it difficult to select a specific psychedelic stock. To begin with, there are a myriad of psychedelic stocks already available, and likely many more to follow. It's difficult to know which one is a winner, especially given that there has been quite a bit of volatility in this particular sector. Well, there may be an answer in the form of a psychedelic ETF (NYSEMKT:
PSY
). Defiance Next Gen Altered Experience ETF launched in early June of 2021, this nascent EFT offers a variety of psychedelic stocks under one umbrella, including the following companies:
Charlotte's Web Holdings Inc Ordinary Shares

Aurora Cannabis Inc

Cronos Group Inc

Corbus Pharmaceuticals Holdings Inc

Zynerba Pharmaceuticals Inc

Mind Medicine Inc

The Supreme Cannabis Co Inc

Compass Pathways

MediPharm Labs Corp

Aleafia Health Inc
Company Background: The Defiance ETFs website states they are "an exchange-traded funds (ETFs) sponsor and registered investment advisor focused on thematic investing. Our suite of rules-based ETFs allows retail and institutional investors to express a targeted view on dynamic sub-sectors that are leading the way in disruptive innovations."
Philosophy of the Company: Although there is little information on Defiance Next Gen Altered Experience ETF itself, visitors to their website will be able to access a plethora of information related to investing in the companies they hold. There does seem to be a focus on emerging technology, with the following statement on their FAQ: "Disruptive technology refers to technological innovation that significantly changes the way a sector or strata operates. This could apply to whole industries, specific businesses or consumers. Disruptive tech provokes paradigmatic change in practices or habits as a result of widespread acknowledgement of its superiority." 
Defiance Next Gen Altered Experience ETF Performance
Thus far, PSY has not yielded great results.  Year to day, PSY has fallen from a high of $27.68/share on June 11 to its current low of $23.90, mostly during the month of June. However, this dynamic mostly mirrors the psychedelic stock sector as a whole. And a little patience, along with some nerve, may be what investors need to take a plunge into the psychedelic market in general, and PSY in particular. Writer, investor, regular contributor to The Motley Fool Keith Speights has the following advice:
"There are some companies that have reported some really positive early results from psychedelic drugs and I think it's a healthy sign that there's an ETF now because that gives some legitimacy to this. This is very speculative, and so I think a lot of investors would definitely want to stay away from this space right now because you just don't know what's going to happen. But for really aggressive investors who are really willing to take on a considerable amount of risk, some of these psychedelic stocks could pay off in a massive way over the next several years."
Final Thoughts: At a currently high trading price, frugal investors may shy away from this ETF, especially given its recent performance. However, for those who are willing to do the monitoring and like the idea of a basket of psychedelic stock investments, Defiance Next Gen Altered Experience ETF may be a good starting point.
---
At Newsweed.com, we adhere to three simple principles: truth, balance, and relatability. Our articles, podcasts, and videos strive to present content in an accurate, fair, yet compelling and timely manner. We avoid pushing personal or ideological agendas because our only agenda is creating quality content for our audience, whom we are here to serve. That is why our motto is "Rolling with the times, straining for the truth." 
Your opinion matters. Please share your thoughts in our survey so that Newsweed can better serve you.
Charles Bukowski, the Los Angeles beat poet that captured the depravity of American urban life once said, "There is something about writing poetry that brings a man close to the cliff's edge." Newsweed is proud to stand in solidarity and offer you a chance to get close to the cliff's edge with our first Power of Poetry Contest. Are you a budding bard, a versatile versifier, a rhyming regaler? Do you march to the beat of iambic pentameter, or flow like a river with free verse? If so, here's your opportunity to put your mad poetic chops to the test. Enter our poetry contest for bragging rights and an opportunity to win some cash!