(Disclaimer: These articles are merely informational in nature, and in no way should be considered expert financial advice. As with any investment, psilocybin stocks, especially those owned by newer companies, are subject to significant fluctuations in value. Therefore, caution should always be observed when investing.)
Company: The Cronos Group
Stock: CRON
Investment Risks: Medium/High
Investment Rewards: Medium/High 
Current Price: $8.04/share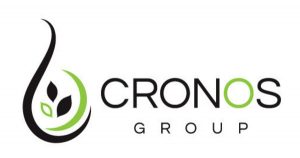 Cronos Group Inc. (CNW Group/Cronos Group Inc.) Source: newswire.ca
Company Background: According to their website, "Cronos Group is committed to building disruptive intellectual property by advancing cannabis research, technology and product development." Cronos Group's portfolio includes PEACE NATURALS™, a global wellness platform, two adult-use brands, COVE™ and Spinach™, and three hemp-derived CBD brands, Lord Jones™, Happy Dance™ and PEACE+™. 
Cronos Group Inc. and PharmaCann Inc.,one of the largest vertically integrated cannabis companies in the United States recently entered into an agreement under which a wholly owned subsidiary of Cronos Group has purchased an option to acquire an approximately 10.5% ownership stake in PharmaCann on a fully-diluted basis.
Leadership: 
Mike Gorenstein serves as Cronos Group's Executive Chairman. In addition, Mr. Gorenstein is a Co-Founder and passive Member of Gotham Green Partners. Mr. Gorenstein is also a Non-Executive Director of Cronos Australia and sits on the Board of Directors for Natuera.

James Rudyk is the Chief Financial Officer of Ag Growth International Inc. ("AGI") where he is responsible for finance, accounting, business intelligence and information technology.

Jason Adler is the Co-founder and Managing Member of Gotham Green Partners, a private equity firm focused primarily on early-stage investing in companies in the cannabis industry.

Kendrick Ashton, Jr. is the Co-Founder and Co-Chief Executive Officer of The St. James, a leading developer and operator of performance, wellness and lifestyle brands, experiences and destinations.

Jody Begley currently serves as Executive Vice President & Chief Operating Officer for Altria Group.

Murray Garnick serves as Executive Vice President and General Counsel of Altria.

Heather Newman serves as Senior Vice President, Corporate Strategy for Altria Group, Inc.
Philosophy of the Company: Cronos Group claims to " strive to improve people's lives and generate long-term value for our stakeholders" and is guided by the following three principles:
People & Community

Quality Products

Integrity & Leadership
 Performance: Since its inception in July of 2013, CRON's share price has grown by 19%. However, this is significantly less than its peak in February of this year at $15.55/share. And although it has made some recent gains, its performance over the last month has been on a downward trend. 
Final Thoughts: Like many other Candadian cannabis companies, Cronos Group has performed in a rather lack-luster manner recently. According to cannin.com, Cronos "has $1.3 billion on hand" and "this amount is enough for them to continue to correct their expenses and revenue, which is still negative (they lost $40 million Q3 on $11.4 mil revenue)."
Their diverse product lines and global partnerships are also a plus. Motley Fool says, "Unfortunately, Cronos is arguably the most expensive pot stock in the entire sector, with a staggering valuation of more than 83.4 times revenue. That's a huge premium, considering the fastest growing cannabis companies in the industry are trading between 12 to 39 times sales." With this in mind, future investors should be wary, and current investors may want to wait for a peak to offset any potential losses. 
---
At Newsweed.com, we adhere to three simple principles: truth, balance, and relatability. Our articles, podcasts, and videos strive to present content in an accurate, fair, yet compelling and timely manner. We avoid pushing personal or ideological agendas because our only agenda is creating quality content for our audience, whom we are here to serve. That is why our motto is "Rolling with the times, straining for the truth." 
Your opinion matters. Please share your thoughts in our survey so that Newsweed can better serve you.
Charles Bukowski, the Los Angeles beat poet that captured the depravity of American urban life once said, "There is something about writing poetry that brings a man close to the cliff's edge." Newsweed is proud to stand in solidarity and offer you a chance to get close to the cliff's edge with our first Power of Poetry Contest. Are you a budding bard, a versatile versifier, a rhyming regaler? Do you march to the beat of iambic pentameter, or flow like a river with free verse? If so, here's your opportunity to put your mad poetic chops to the test. Enter our poetry contest for bragging rights and an opportunity to win some cash!