(Disclaimer: These articles are merely informational in nature, and in no way should be considered expert financial advice. As with any investment, psilocybin stocks, especially those owned by newer companies, are subject to significant fluctuations in value. Therefore, caution should always be observed when investing.)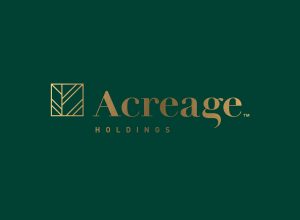 Stock:   ACRHF
Investment Risks:  Medium/High 
Investment Rewards:  Medium/High 
Current Price:  $2.88/share 
Company Background:  Originally an investment firm, Acreage transitioned in 2017 to "a vertically integrated multi-state operator" according to their website. They are known for brands such as The Botanist and Live Resin Project, both of which took home honors at the Emerald Cup, the premier product competition in cannabis. In 2019, Acreage entered into an agreement with Canopy Growth Corporation, thereby tethering their futures. Acreage has a presence in Illinois and Massachusetts, two states that recently legalized recreational marijuana. 
Acreage prides itself on The Botanist brand, which  "provides an immersive, educational hub for people who aspire to live a balanced and socially responsible lifestyle, and are brought together by a genuine desire to learn about the versatility and life-changing power of cannabis." They also feature Superflux, a variety of high THC marijuana strains available in flower, concentrate, and vape forms. Currently, Superflux is only available in Ohio and Illinois, though their website mentions expanding to other states. Currently, Acreage has a presence in 12 states. Acreage also has a line of medical marijuana, called Prime. According to their website, "Prime focuses on advancing health and wellness and delivering top-quality, pesticide-free products that are designed for precise dosing and medicating." 
Pending Litigation: Here is an article blurb from August, 2019: 
"A judge on Friday blocked, at least temporarily, marijuana giant Acreage Holdings from buying the Greenleaf medical marijuana dispensary in Portsmouth after another marijuana business tied to a Warwick dispensary accused Acreage of violating a no-compete contract provision."
Philosophy of the Company: The company's website states their vision as "We deeply believe in the transformational power that cannabis can have to heal and change the world and aim to help it achieve its full potential in helping people to lead better lives," and their Mission "To champion and provide access to cannabis' beneficial properties by creating the best quality products and consumer experiences." 
Performance:  Since its max in early February at $8.36/share, ACRHF has plummeted to nearly ¼ of its value. And like many other marijuana stocks, late July and August were not kind to ACRHF as it depreciated almost $.60/share. Stockinvest.us gives ACRHF a negative rating, stating, "We hold a sell evaluation for this stock. No stop-loss set." However, Wallet Investor states  " . . .Acreage Holdings Inc stock is a good long-term (1-year) investment." 
Final Thoughts:  With a current entry price point of less than $3.00/share, ACRHF is not an expensive option to get into the marijuana stock game. Their slick packaging and sophisticated appeal may also be a competitive advantage. They are a large company, and their association with Canopy likely gives them deeper pockets and stability, which may come in handy during another COVID-19 pandemic turndown. 
---
At Newsweed.com, we adhere to three simple principles: truth, balance, and relatability. Our articles, podcasts, and videos strive to present content in an accurate, fair, yet compelling and timely manner. We avoid pushing personal or ideological agendas because our only agenda is creating quality content for our audience, whom we are here to serve. That is why our motto is   "Rolling with the times, straining for the truth." 
Your opinion matters. Please share your thoughts in our survey so that Newsweed can better serve you.
Charles Bukowski, the Los Angeles beat poet that captured the depravity of American urban life  once said, "There is something about writing poetry that brings a man close to the cliff's edge." Newsweed is proud to stand in solidarity and offer you a chance to get close to the cliff's edge with our first Power of Poetry Contest. Are you a budding bard, a versatile versifier, a rhyming regaler? Do you march to the beat of iambic pentameter, or flow like a river with free verse? If so, here's your opportunity to put your mad poetic chops to the test. Enter our poetry contest for bragging rights and an opportunity to win some cash!