420 Solstice Party – Come join us and experience the flavor.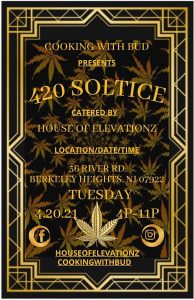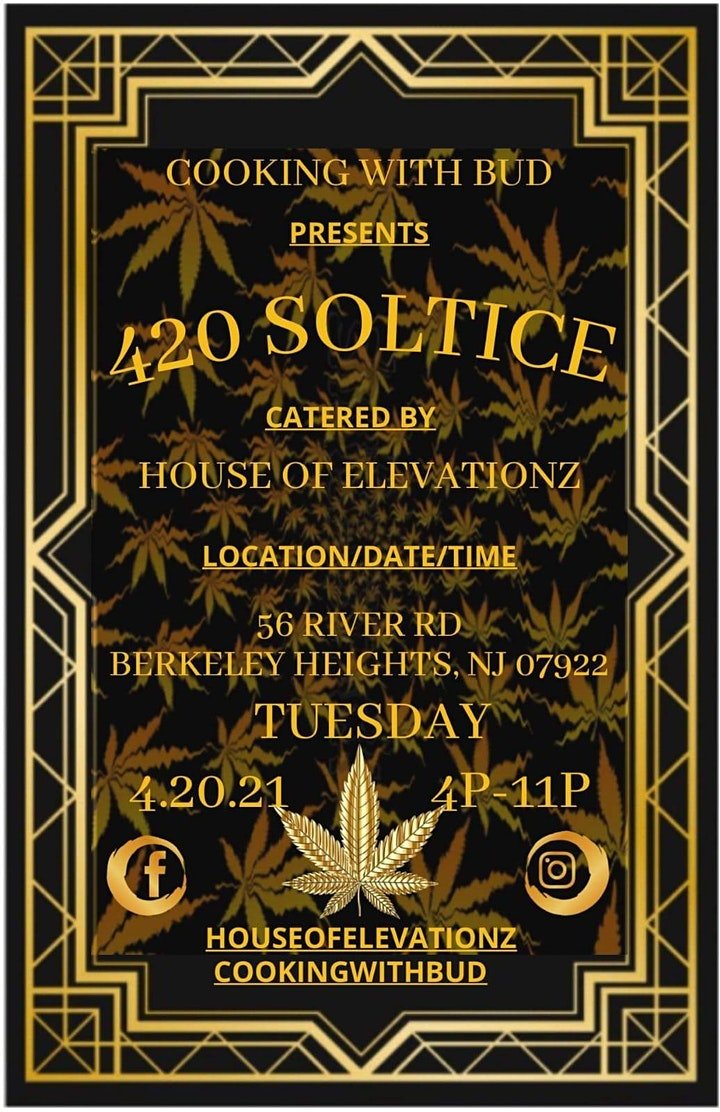 Join Newsweed in New Jersey for 420!  We will be in attendance and interviewing guests for our news site at this 420 Solstice event on Tuesday, April 20, 2021.
Register now! Reserve your spot.
https://www.eventbrite.com/e/420-solstice-tickets-149504858055 
It is a party and best to register and pay ahead of the event.
There will be a DJ, a live band, cash bar, and more.
Infused Food at 420 Solstice
5+ course infused menu with a la carte options.
They're also giving out pre-rolleds at the door and goodie bag to go!
You can purchase your tickets and get more details HERE.
Date & Time: Tue, Apr 20, 2021, 4:00 PM – 11:00 PM EDT
Location: 56 River Road, Berkeley Heights, NJ 07922
We hope to see you there!
Feel free to sit with one of our Journalists to tell your story.
Contact [email protected]