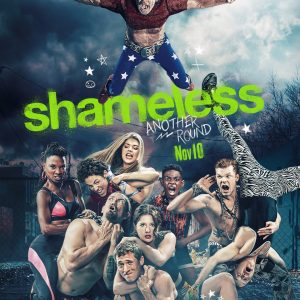 Well, the Gallaghers are back for a 10th season. This time without the "matriarch", Fiona (Emmy Rossum), who finally moved out and went off on her own last season. If you're a fan of the show, you'll enjoy seeing Debbie as the new head of household with a new set of rules. She's come a long way from the little girl we were first acquainted with in Season 1. Some of the classic scenes in the opening credits were also updated to show the new family dynamic and obvious age difference for most of the characters over the years.
If you've never seen the show, then Shameless is best understood and appreciated by those who have friends or family members who suffer from alcohol addiction, drug use, mental disorders, or any combination of those issues. It's a comedy series following a normal, dysfunctional family in Chicago as they navigate through life, and they do a great job at "keeping it real".
The Gallagher family is facing a new set of challenges this upcoming season. Previous seasons are all available on Netflix so if you need a new show to watch or need a good laugh, there are 9 seasons that would make for a good binge session. Not too many people are fans of the show's progression, mainly with the departure of the main character we've come to know and love. Shameless may not be everyone's cup of tea. It's the type of the show that you either love or hate. There's one opinion that rings true for all viewers: Fiona will be missed.