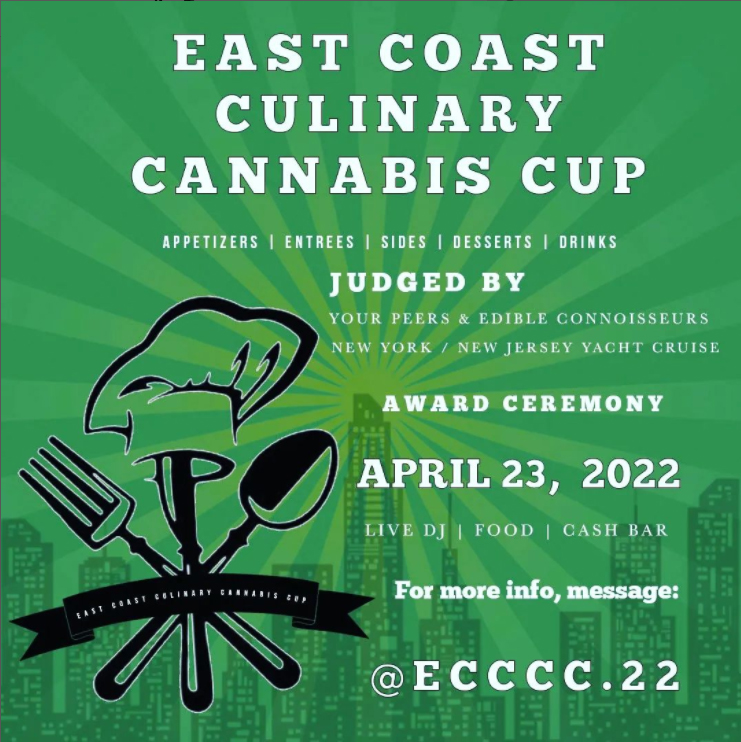 Newsweed.com will be sponsoring the 2022 East Coast Culinary Cannabis Cup.
This event will be taking place in NJ/NY, with a sunset cruise award ceremony on April 23, 2022. Chefs, judges, and spectators are welcome to sign up!
Judging begins April 2, 2022 so judges and chefs should sign up as soon as possible.  Tickets for the CRUISE ONLY will be available soon.
Please contact @ecccc.22 on Instagram for more details on how you can attend.
Newsweed will be covering this event so stay tuned to Newsweed.com for updates! Also subscribe to Newsweed on YouTube!