Beneath the veneer of adaptations such as staggered schedules, virtual and hybrid learning, social distancing, and mask enforcement (or not, in some cases), American schools are struggling to cope with the myriad of changes wrought by the COVID-19 pandemic. After nearly one and a half years of quarantine/semi-quarantine, students are returning to face-to-face learning en masse, even as new waves of COVID-19 infections caused by the Delta variant threaten to shut the whole thing down once again.
The stark reality is that schools, teachers, administrators, and parents are still trying to reconfigure what it means to teach and learn in the shifting sands of a pandemic that just won't loosen its grip, at least for now.
Moreover, COVID-19 has further exposed the raw nerves of long-standing issues that were just starting to be addressed before the pandemic, such as "inequitable funding and access to quality teachers and effective instruction," according to the Brookings Institution. In a nutshell, students from poverty (which has been exacerbated by COVID-19) are greatly at risk because their families lack the resources, including technology and broadband access, to compensate for the gaps in learning, which were worsened by the pandemic.
And now with a surge of new COVID-19 cases, which are more prevalent among poorer communities, the gap will likely widen. Beth Tarasawa, who studies educational equity issues at the not-for-profit educational research group NWEA warns, "The longer this goes on, the longer the pendulum swings to where this could be a generation that's really left behind." 
And even if students are afforded in-person learning this fall, for many, it will be a challenge to acclimate to a more structured, socially constructed reality than their experiences at home. Our brains are simply creatures of habit, and radical changes in these habits tend to place inordinate stress on us, especially on children who lack appropriate coping mechanisms.
Mona Delahooke, the author of "Beyond Behaviors: Using Brain Science and Compassion to Understand and Solve Children's Behavioral Challenges," puts it this way: "The first thing educators need to understand is the toll that this year has taken on each person's nervous system. Nobody was immune from the stress of having to leave a familiar environment overnight, and our bodies and brains adapt differently to the new situation."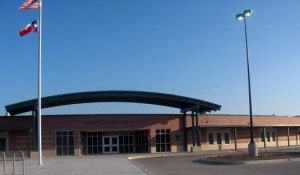 To make matters worse, the new surge in COVID-19 cases means that schools could be shut down again for periods of time. And again, because we are creatures of habit, this sense of uncertainty compounds the anxiety many students already have. Dr. Kyle Monk, a pediatrician at Cedars-Sinai states, "Closing down frequently can be hard emotionally—kids could be in school one day doing great, and then out for 10 days for a quarantine. Children are stressed about falling behind in classwork and not being able to keep up." 
For some children and their families, COVID-19 has actually been an ongoing traumatizing event. Dr. Barbara Robles-Ramamurthy, a child and adolescent psychiatrist at The University of Texas Health Science Center at San Antonio, UT Health San Antonio argues, "There's no question that this has been an overall extremely stressful and in some ways a traumatizing experience for a lot of us. I think lack of information, misinformation, the uncertainty of what things will look like in the next few months in the school year is extremely stressful and difficult for families to deal with."
Although the Delta variant is not necessarily more consequential or deadly for children than previous strains, its high level of transmissibility puts more children at risk of contracting the virus, raising the stakes and the anxiety levels associated with in-person schooling. As USA Today reports. " . . .somewhere between 0.1% and 1.9% of all child COVID-19 cases are resulting in hospitalization. So even if kids aren't getting sicker with the delta variant, more of them are getting infected, meaning more are ending up in the hospital."  Of course, this pushes the contentious issue of vaccinations. 
This is because the current vaccines have not been approved for children under the age of 12, making them more vulnerable. And while being around adults and older children who have been vaccinated lessens the chances of infections, states with lower than average vaccination rates make this more difficult to achieve, as kids represent a mixture of vaccinated as well as unvaccinated parents and siblings.
Dr. Judd Hollander with Jefferson Health illuminates this issue, stating, "If your household is vaccinated and everyone's household is vaccinated that you're in preschool with, your kid's not going to get it because they're not exposed to any unvaccinated people." However, obviously, by default, children from homes that are unvaccinated are more at risk for both spreading and contracting the virus. 
This is likely going to cause more fear among unvaccinated children, which only aggrevates their fears of returning to school, thereby setting them up for academic struggles. Sadly, some of this fear may be exaggerated.
Dr. Lucy McBride, a primary care physician, warns there are consequences for transmitting too much fear about the virus, stating: "Marinating in a toxic brine of fear and uncertainty can make us sick—whether from fatigue and insomnia or irritability and burnout. And when our children hear us processing endless loops of what-if thinking, they can become worried and depressed too. Fixating on a single threat to children's health can keep us from recognizing their broad human needs." In this sense, our fears can be transmitted, much like a virus. 
Still, for teachers, the possibility of getting COVID-19 adds another layer of fear and anxiety to an already stressful situation. This is especially true of older teachers, who are more vulnerable to severe complications of COVID-19.
As Janice Carrillo, a teacher in the Sweetwater Union High School District for more than 25 years, wrote recently, "As an older teacher, I may, indeed, be risking my life at San Ysidro High School. I have had my vaccinations and that has given me a great measure of protection. But daily news reports say that some people are still getting sick, even with the vaccination. And some medical experts link potential complications, such as heart problems and even Alzheimer's, with this disease. It is frightening."
In reality, schools are merely a microcosm that reflects all of the fears, insecurities, and political stances of our society at large, perhaps more acutely though, because they are on the front line of so many battles. Beyond the structural issues plaguing our schools, we have learned how resilient and innovative both teachers, parents, and students are in face of overwhelming adversity.
If nothing else, we are starting to pay attention to and work on the most challenging issues, especially those revolving around kids from poverty. As Melissa Connelly, CEO of OneGoal, a nonprofit that helps low-income students get into and succeed in college frames it, "I don't think the pandemic has really unearthed all sorts of new 'aha's' about what kids need, I think it's just forced our hand to actually try doing something different."
---
At Newsweed.com, we adhere to three simple principles: truth, balance, and relatability. Our articles, podcasts, and videos strive to present content in an accurate, fair, yet compelling and timely manner. We avoid pushing personal or ideological agendas because our only agenda is creating quality content for our audience, whom we are here to serve. That is why our motto is   "Rolling with the times, straining for the truth." 
Your opinion matters. Please share your thoughts in our survey so that Newsweed can better serve you.
Charles Bukowski, the Los Angeles beat poet that captured the depravity of American urban life  once said, "There is something about writing poetry that brings a man close to the cliff's edge." Newsweed is proud to stand in solidarity and offer you a chance to get close to the cliff's edge with our first Power of Poetry Contest. Are you a budding bard, a versatile versifier, a rhyming regaler? Do you march to the beat of iambic pentameter, or flow like a river with free verse? If so, here's your opportunity to put your mad poetic chops to the test. Enter our poetry contest for bragging rights and an opportunity to win some cash!