(Disclaimer: These articles are merely informational in nature, and in no way should be considered expert financial advice. As with any investment, psilocybin stocks, especially those owned by newer companies, are subject to significant fluctuations in value. Therefore, caution should always be observed when investing.)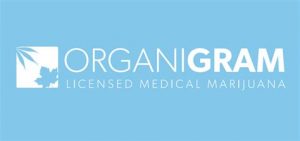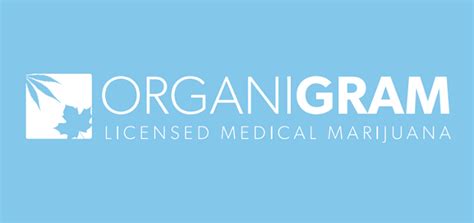 Company:
Organigram Holdings Inc.
Stock: OGI
Investment Risks: Moderate
Investment Rewards: Moderate/High 
Current Price: $2.52/share
Company Background: According to their website, Organigram Holdings Inc. "is the parent company of Organigram Inc., a licensed producer of cannabis and cannabis-derived products in Canada, and The Edibles and Infusions Corporation, a cannabis-infused soft chew and confectionery manufacturer in Canada." Originally founded in 2013 as a medical cannabis provider, Organigram is not a newcomer to the fields of marijuana commerce, and has recently branched out into the recreational market since Canada legalized recreational marijuana in 2018. 
One of the bragging points of Organigram is their proprietary inventions known as Three-Level Indoor Cultivation Technology. Organigram claims this "maximizes square footage in the facility" and allows the them to be "able to control the critical facets of the growing environment in an effort to drive maximum quality and yield in the plants it produces" with grow rooms that are micro-climates and strain-specific. Organigram also uses OrganiGrow, "a database that tracks all grow cycles by harvest period, strain, room, environmental conditions, and other factors, which in turn allows the Company to understand and refine the optimal methods to grow cannabis plants." 
Leadership: (Information obtained from company website) 
Derrick West, Chief Financial Officer — Mr. West served as Chair of the Audit Committee of Organigram's Board of Directors from December 2017 to February 2020 and also more recently, as a member of the Investment Committee. He brings a background in managing real-estate and mining investment portfolios. 

Paolo De Luca, Chief Strategy Officer — Mr. De Luca has held senior financial, investor relations, and accounting leadership roles at companies including West Face Capital, one of Canada's leading alternative asset management firms. 

Tim Emberg, Chief Revenue Officer — Mr. Emberg is a senior sales and marketing leader with a proven track record in healthcare, OTC and CPG organizations including Roche Canada, Jamieson Laboratories and Frito-Lay Canada.

Helen Martin, Chief Legal Officer — Prior to Organigram, Ms. Martin spent four years as Chief Operating Officer of a TSX listed issuer focused on private equity insurance investments where she was responsible for all operations of the company and played a key role in determining and executing on its investment strategy.  Ms. Martin has extensive experience in all stages of private equity investment life cycles. 

Megan McCrae, Senior Vice-President, Marketing and Communications — Ms. McCrae has 17 years experience in consumer packaged goods marketing and sales management, brand building and consumer insights. A cannabis industry veteran, Ms. McCrae recently served as Chief Marketing Officer of Aphria Inc., where she led the company's brand and portfolio management, consumer insights, innovation and digital strategy.
Philosophy of the Company: The cannabis company features a "portfolio of adult-use recreational cannabis brands including The Edison Cannabis Company, Indi, Bag o' Buds, SHRED, and Trailblazer" and has a very business-like appeal, and " . . . is focused on translating operational excellence into strong financial results and return on investment for shareholders." 
Performance: Although OGI has had a relatively flat performance YTD, and is down more than 60% from its IPO of $7.49/share, there may be good news on the horizon. Mark Nejmeh, owner of Newseed.com, feels that OGI is a solid performer and a potentially highly rewarding investment for people willing to wade into the marijuana investment industry. 
According to a recent article in nasdaq.com, "The good news for OGI stock starts with the company revealing a net loss of C$4 million. That's 98% narrower than the company's net loss of C$89.87 million reported in the same period of the year prior." Additionally, the company's revenue of C$20.32 million was another highlight for OGI stock. This is a 13% improvement over the company's revenue of C$18.02 million from the same time last year. It's also better than Wall Street's estimate of C$17.2 million. 
Paolo De Luca, Chief Strategy Officer, also went on record recently and stated, "We are pleased with the growth in revenue in Q3 as we were better staffed to fulfill the demand for our revitalized product portfolio, which continues to resonate well with consumers." 
And marketbeat.com opines, "Wall Street analysts have issued ratings and price targets for OrganiGram in the last 12 months. Their average twelve-month price target is $4.22, predicting that the stock has a possible upside of 68.28%. The high price target for OGI is $6.00 and the low price target for OGI is $3.50. There are currently 7 hold ratings and 4 buy ratings for the stock, resulting in a consensus rating of 'Hold.'"
However, not everyone has such a rosy outlook for OGI stock. Stockinvest.us says, "The OrganiGram Holdings Inc. stock holds several negative signals and despite the positive trend, we believe OrganiGram Holdings Inc. will perform weakly in the next couple of days or weeks. Therefore, we hold a negative evaluation of this stock." Moreover, zacks.com ratings are dismal overall, assigning the following Style Scores:
Value–F

Growth–C

Momentum–F 

VGM (Composite Score)–D
Final Thoughts: As it currently stands, OGI stock presents an opportunity for aggressive investors who closely monitor their stock activity looking for a short to medium term selling point. 
---
At Newsweed.com, we adhere to three simple principles: truth, balance, and relatability. Our articles, podcasts, and videos strive to present content in an accurate, fair, yet compelling and timely manner. We avoid pushing personal or ideological agendas because our only agenda is creating quality content for our audience, whom we are here to serve. That is why our motto is "Rolling with the times, straining for the truth." 
Your opinion matters. Please share your thoughts in our survey so that Newsweed can better serve you.
Charles Bukowski, the Los Angeles beat poet that captured the depravity of American urban life once said, "There is something about writing poetry that brings a man close to the cliff's edge." Newsweed is proud to stand in solidarity and offer you a chance to get close to the cliff's edge with our first Power of Poetry Contest. Are you a budding bard, a versatile versifier, a rhyming regaler? Do you march to the beat of iambic pentameter, or flow like a river with free verse? If so, here's your opportunity to put your mad poetic chops to the test. Enter our poetry contest for bragging rights and an opportunity to win some cash!