Help for people suffering from Traumatic Brain Injury (TBI) may be on the way in the form of Methylenedioxymethamphetamine (MDMA). Although MDMA has been popularized for recreational use, especially in the club scene as Extacy/Molly, it appears it may have neuroprotective effects. 
To study this potential therapeutic application of MDMA, Wesana Health Holdings Inc. is providing $1.5 worth of funding to a study by the Multidisciplinary Association for Psychedelic Studies (MAPS) exploring MDMA-assisted therapy to treat TBI.  The effort was led by Wesana founder and CEO Daniel Carcillo who has a strong personal connection to this work because of the brain injuries he incurred as a Canadian professional hockey player. 
Carcillo has been open about his journey and his struggles with TBI, saying:
 I have been on a 4-year journey to understand my mental health complications which took hold over my life after a 12 year professional hockey career. I received thousands of concussive and sub-concussive blows to the head, which led to my retirement from hockey at the age of 30 due to Post Concussive Syndrome. My symptoms included light sensitivity, slurred speech, memory, concentration and impulse control issues, headaches, head pressure, insomnia, loss of appetite, brain fog, fatigue, anxiety and depression that grew into suicidal ideation and scared me into turning to original (alternative) medicines.
I spent 3 and a half years in concussion clinics across North America, spent hundreds of thousands of dollars and was seeing little to no results. After turning inward and checking my hormones, introducing plant medicines that flush out inflammation and promote neurogenesis, as well as shifting the way I viewed my injury through mindfulness practices, I was able to finally see major improvements in my quality of life and brain health.
Prompted by his personal experiences and struggles, Carcillo went on to form the Chapter 5 Foundation, an organization which "aims to alleviate the period of mental anguish by providing education, information and support on the many development periods that we feel are essential to having a successful transition" from hockey to the next phase of life.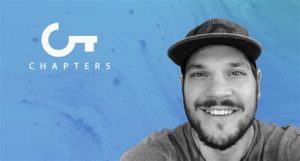 In response to the donation, MAPS Executive Director Rick Doblin, Ph.D., stated, "Wesana is a serious, thoughtful and ethical company engaged in the development of psychedelic-assisted therapy. What Daniel and his team are doing is in line with MAPS' ethics, mission, values and scientific rigor, and we believe together, MAPS and Wesana can bring much-needed help to the massively underserved TBI population. Data collected from MAPS-sponsored Phase 3 clinical trials suggest that MDMA-assisted therapy appears promising in the treatment of TBI. Consistent with our mission, we seek to investigate treatments for affected patients who can be helped by MDMA—this is an important step in that direction." 
This study of  MDMA-assisted therapy for TBI builds upon previous work by MAPS that explored the therapeutic value of MDMA for Post Traumatic Stress Disorder (PTSD).
As the MAPS website points out, "TBI shares remarkably similar symptoms with PTSD and these conditions are often comorbid. Depression, anxiety, substance use disorder, and physical health conditions such as hypertension and sleep disorders are common among people suffering with either condition and lead to similar impairments in ability to work, go to school, and relate in family or community. Both conditions may be chronic, both disproportionately impact people of color, and the currently available treatments are inadequate for many with chronic or severe diagnoses."
With PTSD, MDMA seems to work on multiple fronts that change the chemical makeup of the brain while simultaneously augmenting the patient's relationship with his or her therapist. As Brainline.org, an organization dedicated to finding effective treatments for brain injuries and PTSD states, "Research suggests that MDMA may reduce activity in the amygdala, partly responsible for the exaggerated fear response in PTSD. The chemical changes that happen in the brain in response to MDMA use also evoke feelings of calm and trust and affiliation with other people, including a therapist."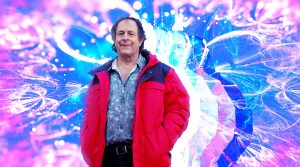 The personal narratives about the efficacy of MDMA to treat PTSD are powerful. Rachel Hope, a sexual-abuse survivor who participated in the MAPS PTSD study poignantly said: "The MDMA allowed me to be my very, very, very best self, and I got to take care of my most broken self with my best self." 
War veterans are also getting promising results. Nicholas Blackston, who served in Iraq with the  US Marine Corps, has a particularly compelling story. After surviving an incredibly harrowing attack on his Humvee that that was struck by a rocket-propelled grenade fired by an insurgent, Blackston suffered multiple, severe injuries caused by shrapnel.
The explosion that followed killed the driver of the Humvee. Haunted by this trauma and his unrelenting feelings of guilt, Blackston developed severe PTSD that was unresponsive to standard psychiatric medications and treatments. As a result, he started to lose hope, until he discovered and then participated in MAPS MDMA study. The results were nothing short of miraculous. As Blackston frames it: 
"I had a profound moment, I guess it felt like a bird's-eye view of how everything went down [in Iraq] and why it happened. I was a machine gunner. I was supposed to take anyone out before they take us out, and getting hit was my responsibility, and my driver dying weighed a lot on me. I had that guilt for the longest time. I saw my whole past completely differently. It no longer became something that was haunting me."
As cutting edge as all this sounds, in reality, MDMA had long been heralded as a transformative medication in the world of psychological therapy.
As reported by timeline.com, "In 1976, Dow Pharmaceuticals chemist Alexander Shulgin discovered MDMA's effects after synthesizing a batch and testing 120 milligrams on himself. Shulgin shared it with San Francisco therapist Leo Zeff, who was conducting psychedelic therapy despite the ban. Zeff served as the Johnny Appleseed of MDMA, sending doses to an estimated 4,000 therapists who gave it to as many as 200,000 patients in the late 1970s and early 1980s."
Unfortunately, much like the fate of LSD, therapeutic MDMA became conflated with recreational usage, which of course has inherent risks, and MDMA became a controlled substance.  Then, in the 1990s, MDMA was cleared for research as an adjunct to psychotherapy and to help ease pain in terminally ill patients. And although the results of the studies were never published, the study did pave the way for future experimentation. 
There is, of course, a reason to be concerned about unsupervised recreational use of MDMA. Data showed an uptick in the last decade in terms of hospital visits spurred by causal MDMA use. In fact, according to the Drug Abuse Warning Network (DAWN), "the estimated number of emergency department (ED) visits involving Ecstasy in patients younger than 21 years old increased 128 percent, from 4,460 visits in 2005 to 10,176 visits in 2011." 
But young people downing unspecified quantities of unknown and possibly suspect origins in conjunction with excessive drinking and other drug use is hardly an analog for the potential that MDMA can have when administered in a clinically supervised setting with a highly-trained therapist that employs specific, well-established protocols in a positive, loving manner.
As Carcillo puts it, "The millions of people afflicted with PTSD may soon have access to MDMA therapy, and we believe the millions suffering from TBI may experience similar relief in the future."
---
At Newsweed.com, we adhere to three simple principles: truth, balance, and relatability. Our articles, podcasts, and videos strive to present content in an accurate, fair, yet compelling and timely manner. We avoid pushing personal or ideological agendas because our only agenda is creating quality content for our audience, whom we are here to serve. That is why our motto is   "Rolling with the times, straining for the truth." 
Your opinion matters. Please share your thoughts in our survey so that Newsweed can better serve you.
Charles Bukowski, the Los Angeles beat poet that captured the depravity of American urban life  once said, "There is something about writing poetry that brings a man close to the cliff's edge." Newsweed is proud to stand in solidarity and offer you a chance to get close to the cliff's edge with our first Power of Poetry Contest. Are you a budding bard, a versatile versifier, a rhyming regaler? Do you march to the beat of iambic pentameter, or flow like a river with free verse? If so, here's your opportunity to put your mad poetic chops to the test. Enter our poetry contest for bragging rights and an opportunity to win some cash!