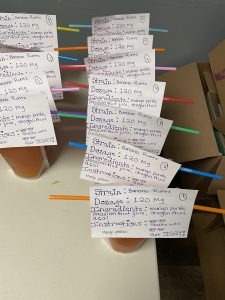 Newsweed will be judges for the East Coast Culinary Cannabis Cup 2022, a cannabis competition for chefs with skills using marijuana in their recipes.
This past weekend, judges picked up all dishes in the competition to begin judging over the next couple of weeks.
There are 5 courses being judged: Appetizers, Entrees, Sides, Desserts, and Drinks. Newsweed will be judging 4 out of the 5 courses (no Desserts).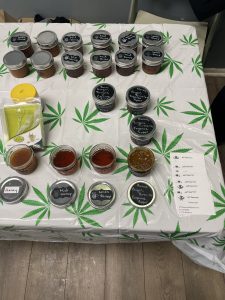 This was also a small pop-up event that featured a few vendors, some of which are participants in the competition.
The winner will be announced on April 23, 2022 aboard a sunset cruise in New York. Tickets can be purchased via the link in @ecccc.22 Instagram bio.
Check newsweed.com for more details and updates. And subscribe to Newsweed on YouTube so you don't miss any news! Follow @news.weed on Instagram as we showcase some of the delicious, infused drinks & meals for the next 2 weeks!
Here are a few more photos from the event:
Also check out these other EVENTS.