Putin was very strong in Geneva still waiting for media conference with President Biden.
Putin: "Who is the Killer now?"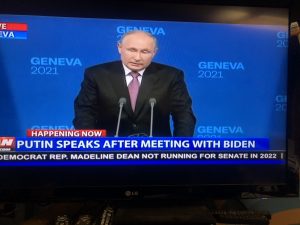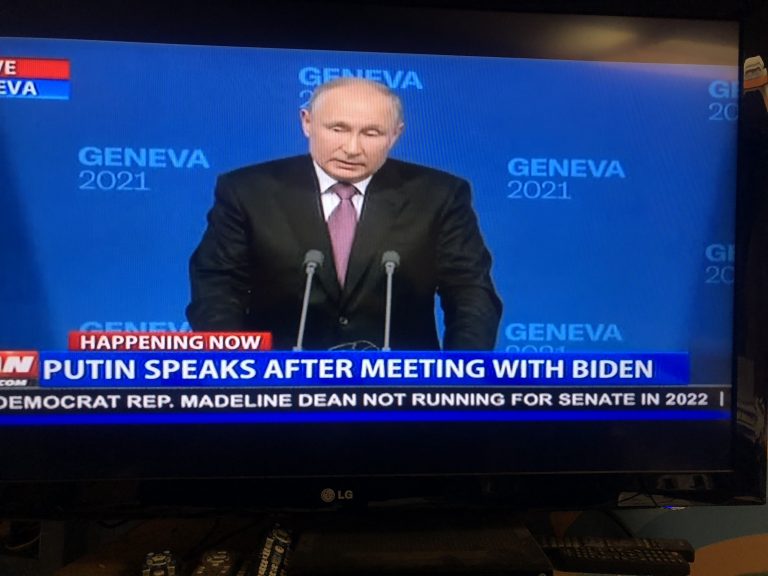 Today it was pointed out by President Putin of Russia that he has given interviews and has enjoyed meeting with President Biden. He said that President Biden spoke nicely to him and sees that he has good values. President Putin said that President Biden talked about his family, his mother, and conversations that President Biden had with his mother. President Putin said that that was nice, but it had nothing to do with the forum they were there for. President Putin also mentioned the pressing questions on the dead opponents and the way Russia handled political rogues in Russia that are supported by the West. President Putin said the meeting was fruitful and enabling.
President Putin said that this all started with Crimea. Russia wants to create stability.
https://www.bbc.com/news/live/world-57246216
President Putin does not know what is brewing in the American political apparatus.
More From Newsweed later in the day.