* Disclaimer: I am a journalist and creative writer with an interest in marijuana and economics, but I am neither a financial expert nor an investment adviser, so this article is not meant to advise, but simply inform readers about marijuana stocks and companies. Please do your research and if necessary, consult with a licensed investment professional before making any investment decisions.
To choose the stocks featured in this article, I used two simple guidelines. First, I chose stocks/companies that were featured more than once on investment websites or articles. Second, I chose mainly affordable stocks that would allow a modest investor to enter this market sector.
As of this writing, the Dow Jones Industrial Average is at a staggering high of 34,317 and is predicted to keep climbing. And due to the vaccine programs in the United States, the pandemic is showing signs of abating, leading economists to rosier predictions of GDP in 2021. The Congressional Budget Office forecasts that, "Real GDP expands rapidly over the coming year, reaching its previous peak in mid-2021 and surpassing its potential level in early 2025. The annual growth of real GDP averages 2.6 percent during the five-year period, exceeding the 1.9 percent growth rate of real potential GDP."
Marijuana Stocks: An Investment Overview  
Add to this optimistic picture the fact that marijuana stocks are proliferating and savvy investors now have multiple investment opportunities to bolster their portfolios and earn money. Of course, caution is always a virtue when investing in any new sector. As the investment website Investopedia states, "Many big marijuana companies have continued to post sizable net losses as they focus on investing in equipment to speed up revenue growth, which remains strong despite the economic disruption spurred by the pandemic." So, full speed ahead, but watch where you're going and what they're growing.
Still, investing is a long-term endeavor, so the money companies spend on equipment outlays will likely yield higher revenues, at least for some companies. As Matthew Johnston of Investopedia points out, in the article Top Marijuana Stocks for May 2021, "Marijuana stocks, as represented by the ETFMG Alternative Harvest ETF (MJ), have dramatically outperformed the broader market. MJ has provided a total return of 85.2% over the past 12 months, well above the iShares Russell 1000 ETF's (IWB) total return of 51.5%."
Marijuana Stocks: Trends 
Moreover, there are national trends that point to the legalization of marijuana, broadening the market for future investments. First, according to a recent Gallup poll, "Americans are more likely now than at any point in the past five decades to support the legalization of marijuana in the U.S. The 68% of U.S. adults who currently back the measure is not statistically different from last year's 66%; however, it is nominally Gallup's highest reading, exceeding the 64% to 66% range seen from 2017 to 2019." Secondly, according to weednews.co, even though only 11 states have fully legalized recreational marijuana use,  35 have approved some type of medical marijuana program.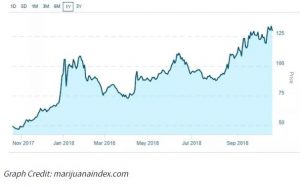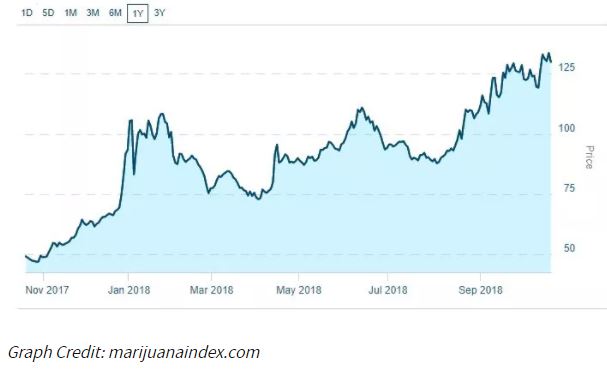 Furthermore, there is pending legislation to legalize or decriminalize marijuana in 29 states, including Arizona, Montana, New Jersey, and South Dakota, and New York, where socially conscious legislation seeks to provide "licensing for marijuana producers, distributors, retailers, and other actors in the cannabis market, and creates a social and economic equity program to assist individuals disproportionately impacted by cannabis enforcement that want to participate in the industry." All of these trends auger for future investment opportunities as publicly traded marijuana companies rush to meet anticipated increases in consumer demand.
But investing in the stock market is a serious, and oftentimes risky venture, one that requires would-be investors do a little, or even a lot of homework. And because marijuana stocks function much the same as any other publicly traded stocks, having an understanding of the "basics" is paramount to success.
The "basics" in stock-market parlance is known as "fundamentals analysis." Essentially, fundamentals analysis is "the analysis of a business's financial statements (usually to analyze the business's assets, liabilities, and earnings); health; and competitors and markets," as defined by Wikipedia. Let's unpack that a little bit.
Marijuana Stocks: Understanding Fundamental Analysis 
Although there are multiple sub-components in fundamental analysis, according to Trading Strategy Guides, the following aspects constitute the core:
Assets, which are the things the company owns (cash, equipment and property).
Liabilities, which are the debts the company needs to pay.
Owners' equity or the capital, that represents the money raised through an Initial Public Offering IPO or in a secondary offering.
Now, this is where it gets a little sticky. To analyze this data, investors will need to access a company's balance sheet. And although these balance sheets are publicly available, wading through the myriad of documents and reports can be daunting, if not completely overwhelming. If you are stout of heart and mind, you can access these reports directly by going to EDGAR, a database managed by the U.S. Securities and Exchange Commission.
However, be forewarned: This is neither user-friendly nor convenient, requiring large amounts of time to dig through the information. EDGAR does offer a series of tutorials, but even these will take some time investment. As an alternative, Lehman College offers a several educational videos and PowerPoints on EDGAR.
If you're looking for a simpler, more streamlined alternative to EDGAR and you don't mind paying for a service, morningstar.com may be the answer. Morningstar offers a comprehensive approach to finding, evaluating, and monitoring investments.  Trading Strategy Guides, also provides a suite of "trading signal" tools, although at a relatively high monthly premium.
Perhaps the most expedient path to access to marijuana stocks is to use one of the investment apps. Apps such as Americatrade, SoFi, Robinhood, and Acorns offer consumers the convenience of instant trades along with information about the company, price trends, and other data needed to make an informed decision. To find out more about these investment apps, check out the reviews on NerdWallet.
And finally, there is an investment lens known as value investing that may help consumers make informed decisions. Value investing is an investment strategy that focuses on stocks that are underappreciated by investors and the market at large, which can lead to highly profitable investments.
As Motely Fool puts it: "The stocks that value investors seek typically look cheap compared to the underlying revenue and earnings from their businesses. Investors who use the value investing strategy hope the stock price will rise as more people come to appreciate the true intrinsic value of the company's fundamental business." So, if a stock price seems to be too low to be valuable, do your homework and dig into the data before dismissing a potential earner.
Marijuana Stocks: Some Companies to Look Out For 
With all of this in mind, here is a list of potential investments for people interested in the cannabis and marijuana industry.