The push for the legalization of marijuana has a powerful new advocate. Eddie Armstrong, a former Democratic state representative from North Little Rock, has filed an amendment with the Arkansas Ethics Commission, though the amendment has not been filed with the Arkansas secretary of state's office,
according to the Arkansas-Democratic Gazzette
.
Armstrong, who is a founder of Cannabis Capital Corp., a Chicago-based consulting group for the medical marijuana industry, is now heading up the group
Responsible Growth Arkansas, whose intention is to make recreational marijuana legal in the state of Arkansas.
HighTimes reports
, the group will  "advocate for the passage of an amendment to the Arkansas Constitution to allow the regulated sale of adult-use cannabis in the state."
Armstrong seems to be ahead of the curve, recently stating, "I paid close attention to the evolution of healthcare and insurance during the Obamacare/Arkansas Works implementation process for our citizens. I saw a need to position myself for the oncoming opportunity to be an advocate, educator, and business deal maker in the medical cannabis industry."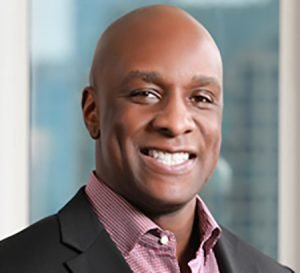 The proposed amendment by Responsible Growth Arkansas matches the efforts of
Arkansas True Grass
(ATG), another group advocating for the full legalization of marijuana in Arkansas. ATG has proposed the  Arkansas Recreational Marijuana Amendment of 2022, which would not only legalize recreational marijuana for those 21 and older, but
seek to address the harm caused by the war on drugs
, specifically asking to "set the captives (of marijuana violations) free and clear of all nonviolent marijuana offenses" and that "all criminal records shall be expunged of such convictions that occurred prior to the amendment's effective date" should it pass. 
It also builds on the Arkansas medical marijuana program, which became law in 2016, followed by a system of marijuana dispensaries in 2019. As successful as the program has been, there are challenges and hindrances.  Medical marijuana advocate Melissa Fults points out the mismatch between supply and demand,
stating
"There can only be a maximum of 40 dispensaries and that is not enough to cover the state of Arkansas. They kept spouting that it was only going to 30,000 patients. We're about to hit 80,000." 
Fults believes the answer is to have a comprehensive recreational program,
arguing
"Unfortunately, I don't think the program will get any better until we get adult-use and the reason I say that is with an adult-use amendment passing it will open the state up. It will give more dispensaries."
This parallels the comments by state Medical Marijuana Commission spokesman Scott Hardin in September,
who pointed out
: "As of now, that number [of patients] continues to grow consistently, month by month. At this point, there is no indication that that is slowing down anytime soon. We are close to 80,000 today, it certainly looks like 100,000 is going to be here before we know it." 
Meanwhile, just to the west, Oklahoma leads the nation with medical marijuana dispensaries, with over 2,200 dispensaries available to qualified patients. Drew Hutchinson of the Business Intelligence Report
puts it this way
: "[Not] only does Oklahoma have the most dispensaries of any state, but it ranks among the top for dispensaries per capita." With 15.6 dispensaries 100,000 people,  Oklahoma ranks number two only to Oregon, which leads the nation with 16.5 cannabis businesses per 100,000 people, according to Hutchison. 
This increased competition in Oklahoma has caused a decrease in prices, at least as compared to Arkansas. This has resulted, not surprisingly, in Arkansas residents, especially those on the border of Oklahoma, crossing state lines in order to get marijuana. All of this translates into the fact that "Arkansas has been losing medical cannabis sales across the border because of lower prices in Oklahoma,"
as reported by MJBiz Daily
. 
These are some of the issues Arkansas regulators and state officials would have to address if recreational marijuana is approved in some fashion in 2022, or the state would continue to lose customers and therefore tax dollars, to their neighbor. Meanwhile, both Arkansas True Grass and Responsible Growth Arkansas will have to face the first hurdle, which is qualifying for their proposal to be on the ballot.
Currently, Arkansas requires that a group must collect at least 89,151 signatures of registered voters, or 10% of the votes cast for governor in the 2018 general election, a steep hill to climb if you lack the financial and human capital to accomplish this goal. Perhaps Armstrong's presence and participation can make this a reality.