Every year since 1988 The High Times Cannabis Cup (HTCC) is held to reward growers with the best bud in the universe, or at least on planet Earth -as far as we know ;). According to the High Times website, the competition "has evolved into a globally recognized championship of the best cannabis products in the world." Under traditional HTCC rules, marijuana products are judged in a blind competition staffed by industry experts.  Judges' votes lead to the naming of a top spot, earning the coveted Cannabis Cup trophy. Notable past judges include Tommy Chong, Snoop Dogg, Patti Smith, Wiz Khalifa, Joe Rogan, Damian Marley, Kid Cudi, among other stoner-centric celebs. 
However, in the face of COVID-19, High Times did a little innovating and instead opened the Cannabis Cup judging process to members of the public "via exclusive kit drops in participating retailers." In other words, they crowdsourced rankings, offering 224 kits per category to consumers in state-wide competitions across the country. And as you might suspect, the wisdom of discerning tokers uncovered some rare gems. Here are the top two magical nugs from the Northern California competition: 
Indica Flower
Juice Z, by Atrium Cultivation, garnered the top Indica bud. Packing a walloping 26.64% THC concentration, Juice Z. is a heavyweight Indica. Atrium's Juice Z flower features a citrus gas taste with a euphoric and cerebral effect, according to sparc.co, while iheartjane describes Juice Z as "Gorgeous violet & magenta flowers adorned with dense, potent trichomes" with "flavors [that] compare to the zest of mandarin oranges on pink strawberry starburst."
The cultivator of Juice Z, Atrium, describes itself as "a luxury cannabis brand located in the Emerald Triangle of Northern California, designed to create an environment focused on procuring and cultivating the finest cannabis flowers." Atrium looks for  "rare and exotic strain libraries from around the globe"  and " is partnered with master cultivators from the Humboldt, Mendocino, and Sonoma regions who have over 40 years of combined specialty tradecraft experience."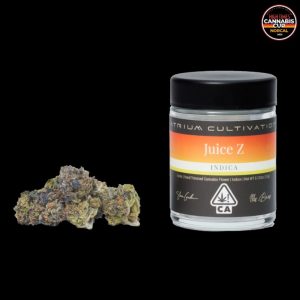 Sativa Flower
Super Lemon Haze, by Garcia Hand Picked, won top Sativa strain. With a lineage of Lemon Skunk x Super Silver Haze, Super Lemon Haze has notes of lemony, tart, sweetness that you'd expect with the name of Super Lemon Haze. Super Lemon Haze is no stranger to awards, winning first place at the 2008 and 2009 High Times Cannabis Cups. 
Weedmaps describes this strain as a "refreshing balance of total body relaxation and energizing head high [that] can brighten the sourest of lemons life may deal, leaving you strummin' along, doin' your thing in a sunshine daydream." Like the Hand Picked site says, "Once in a while, you get shown the light—and this time it's super sweet and hazy!"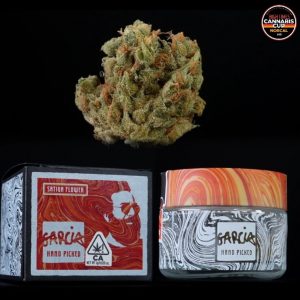 Sounds like a heavenly haze to me!
---
At Newsweed.com, we adhere to three simple principles: truth, balance, and relatability. Our articles, podcasts, and videos strive to present content in an accurate, fair, yet compelling and timely manner. We avoid pushing personal or ideological agendas because our only agenda is creating quality content for our audience, whom we are here to serve. That is why our motto is   "Rolling with the times, straining for the truth." 
Your opinion matters. Please share your thoughts in our survey so that Newsweed can better serve you.
Charles Bukowski, the Los Angeles beat poet that captured the depravity of American urban life  once said, "There is something about writing poetry that brings a man close to the cliff's edge." Newsweed is proud to stand in solidarity and offer you a chance to get close to the cliff's edge with our first Power of Poetry Contest. Are you a budding bard, a versatile versifier, a rhyming regaler? Do you march to the beat of iambic pentameter, or flow like a river with free verse? If so, here's your opportunity to put your mad poetic chops to the test. Enter our poetry contest for bragging rights and an opportunity to win some cash!