Most potheads love a good festival. And Bumbershoot Music Festival, held in Seattle, is a humdinger. Unfortunately, for the second year in a row, Bumbershoot was canceled. But don't look so glum, my weedhead friend, for rising from the kief is another festival.
The Day In Day Out
(DIDO) festival will be held on September 4 and 5 with a single stage at Seattle Center's Fisher Green Pavilion. Produced by Daydream State, DIDO "features some of the city's most hype-worthy food trucks, a spacious indoor-outdoor beer garden, and a unique VIP experience with Space Needle overhead."
There is an incredible array of performances available for the weed-savvy minds and the bud loving-hearts. As Daydream State Executive Director, Jason Lajeunesse puts it, "After an incredibly difficult year for artists, fans and our local creative community, we're excited to celebrate the return of live music by providing a new platform to revive the festival scene in Seattle. For this new event, our goal was to curate complementary and diverse daily lineups that offer the city's music lovers a two-day mixtape experience to close out the summer."
Mixtapes? Summer? Does it get any better?!
On Saturday, festival-goers will be treated to performers Amine, Travis Thompson, Parisalexia, and Daisy. In keeping with the mixtape theme of the festival, Kaytranda will spin some tasty. rich, luscious tunes. Sunday will be a jammin' jive and feature the artists Big Wild, Strfkr, Blu DeTiger, Chong the Nomad. Be sure to check out Chvrches, a Scottish synth-pop trio from Glasgow that has been described as "a godless hurricane of kinetic pop energy." So put your dancing shoes on for some chronic chaos and sonic sauce!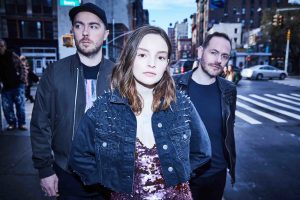 Here is the ticket information: 
SINGLE-DAY TICKETS
Tier 1 – $80
Tier 2 – $85 (Sales Begin 8/13)
Tier 3 – $90 (Sales Begin 8/31)
SINGLE-DAY VIP TICKETS
Tier 1 – $120
Tier 2 – $130 (Sales Begin 8/13)
Tier 3 – $140 (Sales Begin 8/31)
TWO DAY PASSES
Tier 1 – $145
Tier 2 – $150 (Sales Begin 8/13)
Tier 3 – $155 (Sales Begin 8/31)
TWO DAY VIP PASSES
Tier 1 – $200
Tier 2 – $220 (Sales Begin 8/13)
Tier 3 – $240 (Sales Begin 8/31)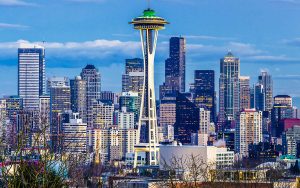 The producers of DIDO want you to enjoy the sounds, aromas, and visuals to the max, but they also want you to be safe. To that end, here is some information from their website  to help you out:
Day In Day Out Festival we will be mandating that a COVID-19 vaccination or negative COVID-19 test is required to attend Day In Day Out 2021. Additionally, we will be reducing the sellable capacity to allow for maximum comfort and personal space for all guests making the event an intimate alternative to mega festivals coming back online.
All guests will be asked to present their Vaccine Card, Vaccine Record, or Negative COVID-19 test results from the last 48 hours in order to enter the festival.
We encourage you to carry a mask with you for situations in which you may be inside or in tight quarters with others outside your group.
---
At Newsweed.com, we adhere to three simple principles: truth, balance, and relatability. Our articles, podcasts, and videos strive to present content in an accurate, fair, yet compelling and timely manner. We avoid pushing personal or ideological agendas because our only agenda is creating quality content for our audience, whom we are here to serve. That is why our motto is   "Rolling with the times, straining for the truth." 
Your opinion matters. Please share your thoughts in our survey so that Newsweed can better serve you.
Charles Bukowski, the Los Angeles beat poet that captured the depravity of American urban life  once said, "There is something about writing poetry that brings a man close to the cliff's edge." Newsweed is proud to stand in solidarity and offer you a chance to get close to the cliff's edge with our first Power of Poetry Contest. Are you a budding bard, a versatile versifier, a rhyming regaler? Do you march to the beat of iambic pentameter, or flow like a river with free verse? If so, here's your opportunity to put your mad poetic chops to the test. Enter our poetry contest for bragging rights and an opportunity to win some cash!