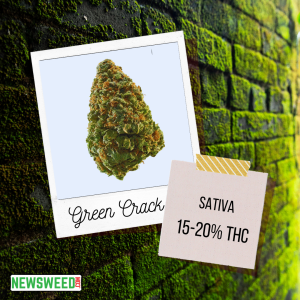 [We're starting a new series here at Newsweed, where we'll be showcasing a different strain everyday.]
Today's Strain of the Day: Green Crack
This strain is a Sativa with 15-20% THC.
The original breeder of the strain was named Cecil C.
Green Crack was originally called "Cush" by its creator but then renamed "Green Crack" by Snoop Dogg because of its potent, sativa-like effects.
Green Crack is a cross between a 1989 super sativa seed club, a skunk #1, and an Afghani landrace.