Nevada has taken a bold step towards liberalizing marijuana consumption with the passage of Assembly Bill 341 (
AB341
). This law builds upon previous efforts that legalized cannabis in NuWu Cannabis Marketplace on Las Vegas Paiute tribal land north of downtown. As noted in AB341, "Under existing law, a cannabis establishment is prohibited from allowing a person to consume cannabis on the property or premises of the establishment" and "makes it a misdemeanor to consume cannabis or a cannabis product in a public place, in an adult-use cannabis retail store or in a vehicle." AB341 seems to address these issues. As
reported by Forbes
, "The law is a big deal for Nevada's cannabis industry because it has been illegal to smoke, vape, or eat marijuana products anywhere except for a private home."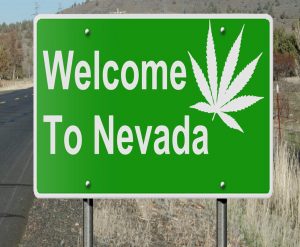 AB 341 is part of a broader focus to protect the rights of marijuana users. Back in April, Nevada passed AB 400, legislation that attempts to change DUI laws for marijuana users. The Law Office of David R. Fischer
highlights the problem
: "Under current law, any trace of marijuana metabolites in the body is just cause for an arrest. The problem with this procedure . . . is that these metabolites remain in the body long after someone has used cannabis. Even casual users can show positive results in a blood test a full two weeks after using. DUI laws are ostensibly there to keep people from driving impaired. By current standards, someone could be completely sober and still read as positive for cannabis."
Under AB341, there will be two types of businesses authorized to allow marijuana consumption onsite: retail licensed marijuana dispensaries and independent consumption lounges. According to
Cannabis Now
, "Retail cannabis lounges will be operated by licensed marijuana dispensaries, while independent cannabis consumption lounges will not be connected to a retailer."
Like many other states that are reforming marijuana laws and regulations, AB341 has a strong social justice/equity element. Social equity advocate Noel Gordon stated in an interview with Filter, "Consumption lounges are important because they help protect people from prejudicial law enforcement or being fined or sanctioned in a way that causes real harm, that perpetuates the War on Drugs." 
The equity component also tackles the pressing issue of people who are currently serving time or have served time for low-level marijuana possession offenses. This is no small matter given the national statistics regarding marijuana arrests in the United States. In 2018, the last comprehensive report from the FBI showed, "Police officers made about 663,000 arrests for marijuana-related offenses in the 50 states and the District of Columbia in 2018, amounting to 40% of the 1.65 million total drug arrests in the U.S. that year." 
AB 341 contains language to redress these long-standing issues. As
reported by Cannabis Business Advisors
,"The idea is to promote the ownership and operation of marijuana establishments by individuals disproportionately impacted by the enforcement of previous marijuana laws. In addition to opening up lucrative licenses to diverse populations, the social equity program also allows people previously convicted of possessing less than an ounce of marijuana or six or fewer plants or paraphernalia to petition the court to have their record expunged." 
Additionally, there is a component of AB 341 to address economic opportunities for people that would otherwise lack the capital to start a dispensary or a marijuana lounge. Section 17 of the legislation will allow "up to" a 75% reduction in application fees, which can cost $30,000, for social equity applicants. Social equity applicants are designated as a person "who has been adversely affected by provisions of previous laws which criminalized activity relating to cannabis." Tiana Bohner, public information officer for The Cannabis Compliance Board,
stated
the agency is ". . .continuing to review the bill and its requirements in establishing consumption lounge licenses in Nevada" and ". . . will aim to promulgate regulations and begin issuing licenses by early 2022."
However, Gordon is not overly optimistic about the equity components of AB 341, warning, Gordon is not overly optimistic about the future of marijuana equity in Nevada, warning, "I'm not all that optimistic we will still deliver on the social equity pieces, We still live in a prohibition lite version of legalization here in Nevada whereby you can purchase and consume cannabis in your home, but short of that, if you were to consume it on the sidewalk, in a hotel room, at a friend's place, you will still be subject to some kind of criminal penalty or sanction."
The measures taken by the Nevada legislature and Governor Sisolak are in line with the evolving attitudes of most Americans. A recent Pew Research Center survey found that ". . .two-thirds of U.S. adults said marijuana should be legal, up from around half (52%) five years earlier. The same survey found that 59% of adults believe marijuana should be legal for medical and recreational use, while 32% say it should be legal for medical use only. Just 8% of adults said it should not be legal under any circumstances." 
And to create economic parity via AB 341, Scot Rutledge, a government and regulatory affairs specialist and non-profit management professional based in Las Vegas, indicated at a recent Senate Committee on Finance meeting that only one license would be given to each owner of a lounge, thereby mitigating a potential takeover of dispensary ownership by larger commercial entities. 
One of the major drivers of AB 341 centers around the fact that despite current laws prohibiting the use of marijuana in public venues, people, mainly tourists, in the city of Las Vegas often light up with impunity. This creates a glut of people on the streets, many of who engage in rude behaviors and use foul language, a phenomenon I revealed in my podcast Fear and Toking in Las Vegas: Trouble in Sin City 2021 Style. This is not good for the casinos nor the businesses that serve them. 
Roger Bloss, the CEO of MJ Holdings, a Las Vegas-based company that grows cannabis in Nevada, shared the following observations regarding the behavior of people on the Las Vegas Strip: "I'd say 90% of them were obviously smoking weed, I feel that's not conducive for certain kinds of tourism and I certainly think it will impact our convention business in Las Vegas Mondays through Thursdays." Bloss is ultimately optimistic about the changes AB 341 will bring about, saying, "There's going to be consumption lounges, and people will be leaving the resorts to go to these lounges. Casinos will eventually have consumption lounges. It will happen when competition forces it to happen."
Meanwhile, the free market seems to be working, with businesses camping at the bit to take advantage of the promise of new revenue afforded by AB 341. For example, Planet 13, a 112,000-square-foot dispensary on West Desert Inn Road, is already developing plans for a consumption area. David Farris, a spokesman for Planet 13, said, "It's been kind of a dream of ours to allow for consumption within this complex. We've gone back and forth on ideas, just waiting for a bill to pass. Now, we're gearing up and getting a team together to put together some solidified plans."
In fact, Nevada will need to be vigilant about supporting and enforcing AB 341's equity measures. Because in reality, there is a tainted past regarding the actual players in the Silver City weed market. In May of 2019, a public database was released, revealing more than 10,000 marijuana business records. According to the Reno Gazette-Journal:
The names of some 8,900 people are listed on the Nevada Department of Taxation's website, some of them were particularly eyebrow-raising, including that of the former department head who oversaw the creation of the most recent cannabis industry regulations: Deonne Contine. Contine is listed as a board member for Sierra Well, which owns dispensaries in Reno and Carson City. She was on the board for four or five months after leaving her position as the executive director of the taxation department in January 2018, she told the Reno Gazette Journal in an email, though she did not want to discuss it at length.
The Journal also reports that former "Nevada Assemblywoman Lucy Flores, who said presidential candidate Joe Biden inappropriately kissed her on the head, is listed as a board member for Greemart of Nevada."  Moreover, the database revealed names connected to alleged organized crime elements, including, John Spilotro, an attorney who co-owns cultivation, production, distribution and dispensary locations in Clark County and is the nephew of Anthony "The Ant" Spilotro, "the mob-connected enforcer for Las Vegas casinos who was tied to several murders in Nevada before his murder in an Illinois cornfield in 1986." Unfazed, Spilotro said, "If the Feds want me: Come and get me. They know where to find me. That's the story of my life."