Ah, the days of warm weather are quickly fading away. Soon, we will be in the throes of winter, and that lemony sky orb will be hard to come by, especially for people living in the Pacific Northwest. But, you can still have a heavenly slice of summer, thanks to the Lemon Icing strain. Although one source cites its roots to be from the strain Lemon Tree,  other sources state its genetics were created by crossing Lemon Haze x Afghani, making the origins of Lemon Icing are a bit murky.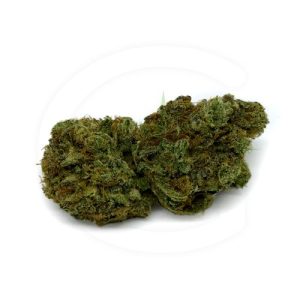 What's not murky is how nice the overall impression it leaves, however. With a strong presence of limonene and myrcene, its smell and taste are at once citrusy and pungent, with notes of underlying, yet pleasant skunkiness just beneath the surface, especially on the exhale. The buds are medium-sized in nature, with purplish veins of trichomes brightening up their outward appearance.  
Make no mistake, Lemon Icing may have a sweet name, smell, and taste, but it is not to be trifled with, as this sativa-dominant delivers a potent high, which is to be expected with a THC concentration of up to 24%. One reviewer wrote that Lemon Icing "provided me an energy boost along with a focus of my attention and an interest in performing tasks doing chores and being around others. If you're a daily smoker and have to work and be around other people the strain is for you."
Because of its uplifting effects, this might be a strain to combat Seasonal Affective Disorder (SAS). Ultimately though, this is a strain you smoke not just for the high but for also for the overall aromatic impact. 
Because Lemon Icing is very energetic, I am going to recommend the album Talk Show, by the band the Go-Go's. What I love about the Go-Go's, and what they are severely underappreciated for, is their ability to seamlessly and harmoniously blend two diametrically opposed forces: pop and punk.
Talk Show is no exception. Songs such as Head Over Heels remind us that rock and roll can be at once urgent and pressing while maintaining a sense of playfulness underneath the angst, while the track Forget That Day fills us with a bit of self-reflection, something we don't typically associate with either punk or pop.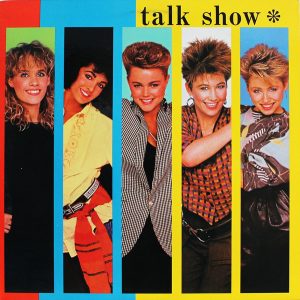 Part of the appeal of Talk Show is that it doesn't take itself or its audience too seriously. Instated, it brings us back to a time when it was okay to listen to a band simply because they were fun and enjoyable. As one reviewer so aptly puts it, "I can't make the case that Talk Show is a complicated album – it's not. It takes a relatively simple style of music and just does it really well. We're talking 10 songs worth of delightful '80s pop-punk that will as likely as not put a smile on your face. And for me, that's a pretty good thing."
And with a few puffs of Lemon Icing coursing through your endocannabinoid system, you'll probably have to resist the urge to get up and dance. Don't resist!
In order to keep the citrus vibe going, I recommend Rustic Bakery Meyer Lemon Shortbread Cookies. These delicious slices of lemon heaven are tangy, buttery, and just downright delicious. These cookies are the real deal because they are both crunchy and a bit soft and chewy, giving your tastebuds a joy ride something you will undoubtedly enjoy after a few heavenly puffs of Lemon Icing.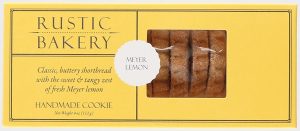 ---
At Newsweed.com, we adhere to three simple principles: truth, balance, and relatability. Our articles, podcasts, and videos strive to present content in an accurate, fair, yet compelling and timely manner. We avoid pushing personal or ideological agendas because our only agenda is creating quality content for our audience, whom we are here to serve. That is why our motto is   "Rolling with the times, straining for the truth." 
Your opinion matters. Please share your thoughts in our survey so that Newsweed can better serve you.
Charles Bukowski, the Los Angeles beat poet that captured the depravity of American urban life  once said, "There is something about writing poetry that brings a man close to the cliff's edge." Newsweed is proud to stand in solidarity and offer you a chance to get close to the cliff's edge with our first Power of Poetry Contest. Are you a budding bard, a versatile versifier, a rhyming regaler? Do you march to the beat of iambic pentameter, or flow like a river with free verse? If so, here's your opportunity to put your mad poetic chops to the test. Enter our poetry contest for bragging rights and an opportunity to win some cash!