Jenner for Newsom?
On September 14, 2021, the citizens of California will have an opportunity to shift gears and the direction of their state in the 2021 California gubernatorial recall election, a referendum on the office of Governor Gavin Newsom. Plagued by high taxes, a growing homeless problem, an energy crisis, a chronic shortage of housing, multiple coronal-virus related deaths, and a water shortage, California is in dire need of leadership and effective governance, especially in light of the economic burden the quarantining has on the Golden State. 
Beyond policy, Newsom's personal behaviors have not garnered him any awards. Newsom has emerged as a bit of a hypocrite on several issues. The governor was rebuked for "attending, unmasked, a lavish birthday dinner for a lobbyist after admonishing Californians to avoid gatherings and wear masks to battle COVID-19."  It didn't help that the "dinner was a birthday celebration for a lobbyist," according to CNN.
Moreover, his handling of the pandemic has received mixed reviews. The most recent poll by Emerson College For Nexstar Media found that "When it came to Newsom's handling of the COVID-19 pandemic, 45% percent approve of Newsom's handling of the pandemic, while 44% disapprove." Newsom has been criticized for "recklessly pushing to place more coronavirus patients in nursing homes and assisted living facilities while COVID-19 cases and deaths are mounting rapidly in California's care residences for the elderly" with "at least 41 percent of all known coronavirus deaths in California hav[ing] occurred among residents and staff of nursing homes and assisted living facilities."
With these issues as the political backdrop, the question on every Californian's, if not American's lips is, "Can Caitlyn Jenner take the governorship?"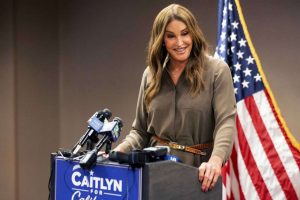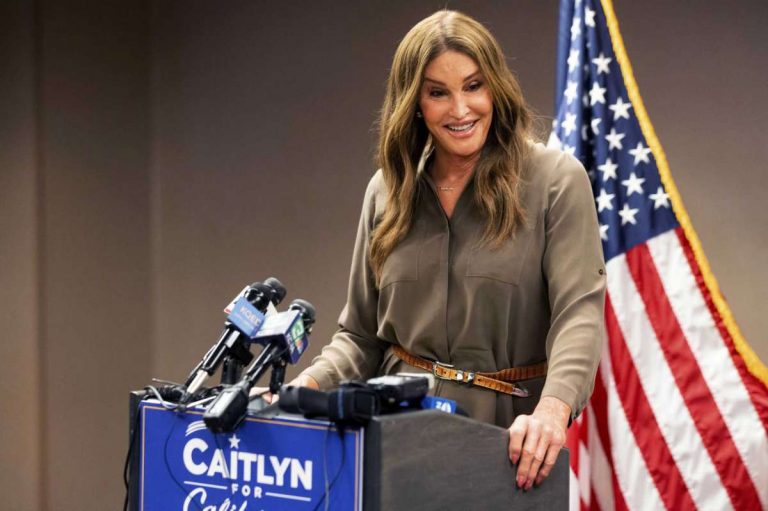 The 71-year old transgender icon and former Olympic star will be running as a Republican, and despite her appeal as a symbol of the transgender movement, it is questionable if this persona will carry any cache in her gubernatorial bid. Jenner has been faulted for ". . . her continued defense of the Republican Party — and of Donald Trump in particular — as the GOP kicked off a moral panic over trans issues that rages ever harder even now."
In her defense, Jenner publicly spoke against President Donald Trump's stance on gay marriage in 2017 to Diane Sawyer on 20/20, saying "I am 100% behind gay marriage, let's clear that up right now." And, in an attempt to clarify her political leanings in a recent CNN interview, Jenner stated, "I don't like labels, you know.  I'm me. OK? This is how I do it. Just because I have conservative economic philosophy, that's the only thing that the Republicans are kind of on that I'm on. But I don't know, maybe you call me a Libertarian, maybe you call me the middle. I really don't know because when it comes to social issues, I'm much more progressive, much more liberal."
And, in an effort to appeal to a centrist perspective, Jenner has avowed "we need equality for all, regardless of who's in the White House. I love my community, I truly want to help." But Jenner is going to have an arduous path up the mountain of identity politics.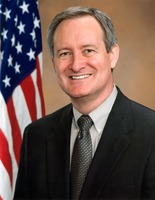 Jenner: A True LGBTQ Supporter
In his article Caitlyn Jenner's Campaign as a Trans Republican Is the End of Identity Politics, author Skylar Baker-Jordan opines, "As a gay man, I suppose many might expect me to support Jenner, a transgender woman, because of 'identity politics,' the view that our identities should be the focal point of our politics. But I have news for you: I would rather drink Trump-branded bleach than vote for a millionaire Republican—even an LGBTQ one."
Baker-Jordan adds that supporting ""gay policies' simply is not enough for me and for millions of LGBTQ voters. The reason for this is rather simple: I am gay, but I am also working class. And like many of my gay brothers and sisters and many straight Americans, our lives are plagued by economic instability and a real need for a pro-working class agenda."
Jenner has also drawn vociferous criticism regarding her seeming ambivalence about LGBTQ issues. His retweet of a meme posted by Donald Trump Jr. that alleged Jenner's superiority to Dr. Rachel Levine, assistant secretary for health in the Department of Health and Human Services under President Biden and the first trans person to be confirmed to a federal position by the Senate, incurred the wrath of Alexandra Billings, a veteran actress and star of Transparent and The Conners.
Billings blasted Jenner, charging, "You're in a spiral of spiritual chaos and your search for admiration and public approval is just as transparent as your egocentric, pseudo-Republican, rich, white, privileged lifestyle you flaunt, pretending to be some sort of everyday citizen caring about everyday events." Ouch!
Moreover, Jenner's "pro law enforcement, pro border protection and pro ICE" stances are likely to rankle the African-American and immigrant communities, an electorate that Jenner will need to win in September. But perhaps no issue is more contentious than Jenner's perspective on the homeless issues facing Californians.
A recent publication listed these sobering, if not startling statistics regarding homelessness in California: 
 As of January 2019, 27% of people experiencing homelessness in the entire United States are in California.

Homelessness in California increased by more than 22% over the last decade. Between 2018 and 2019, homelessness in California increased by over 16%.

33 out of 43 (77%) of California Continuums of Care saw increases in homelessness between 2017 and 2019.

In California, 72% of people experiencing homelessness are unsheltered, which is the highest share of unsheltered homelessness of any state.

 Nationwide, more than half of the people experiencing unsheltered homelessness reside in California.
In a recent tweet, Jenner stated, ""As Governor I will work with local leaders to continue cleaning up the mess years of democratic rule have left us with. We have to clean up our streets and increase quality of life for all Californians." She has also said that "They're (homeless people) destroying Venice Beach. They're destroying all the businesses down there."
While she's not wrong about the problems homelessness causes for California citizens, some may see her statements as a bit insensitive. Lisa McCormick, who lost as a write-in in the Democratic primary on June 8, 2021 in the New Jersey gubernatorial race, tweeted, "Caitlyn Jenner, whose net worth is roughly $100 million, proposed moving homeless people to 'big open fields' out of sight & out of mind from the rest of us. Political cowardice & inhumane disconcern."
Meanwhile, the oddsmakers are not convinced of Jenner's viability. The website oddschecker.com states, "Just two weeks ago, Jenner was 100-1 to win the Gubernatorial race, but after declaring on Friday her odds have shrunk to 25-1."
And, according to Bookies.com, "About half of California's registered voters plan to reject the recall and allow Newsom to finish his term, according to recent polls. And Jenner isn't even close to being a top choice in terms of Republican options. Former San Diego Mayor Kevin Faulconer received 22% support in a UC Berkeley Institute of Governmental Studies/ LA Times poll, as did Republican John Cox. Jenner was at just 6%."
Yet, as proven by Trump's election in 2016, Americans love an underdog, a disruptor of status quo, a political interloper. Whether this rebellious tenor is enough to overcome the headwinds of California politics remains to be seen. 
---
At Newsweed.com, we adhere to three simple principles: truth, balance, and relatability. Our articles, podcasts, and videos strive to present content in an accurate, fair, yet compelling and timely manner. We avoid pushing personal or ideological agendas because our only agenda is creating quality content for our audience, whom we are here to serve. That is why our motto is "Rolling with the times, straining for the truth." 
Your opinion matters. Please share your thoughts in our survey so that Newsweed can better serve you.
Charles Bukowski, the Los Angeles beat poet that captured the depravity of American urban life once said, "There is something about writing poetry that brings a man close to the cliff's edge." Newsweed is proud to stand in solidarity and offer you a chance to get close to the cliff's edge with our first Power of Poetry Contest. Are you a budding bard, a versatile versifier, a rhyming regaler? Do you march to the beat of iambic pentameter, or flow like a river with free verse? If so, here's your opportunity to put your mad poetic chops to the test. Enter our poetry contest for bragging rights and an opportunity to win some cash!